As the IT industry evolves, new technologies climb up the ladder and others begin to fade and slowly lose their popularity. With so many innovators competing for a place under the spotlight, what constitutes a breakthrough technology? Should we follow the trends blindly or is it better to go with the safer options? In this article, we highlight the top tech highlights of 2018 and share the first steps to making the right technology decisions.
Tech highlights of 2018
A scan of the past year shows that 2018 has been a year of some disrupting technology breakthroughs. The trends unfolding set higher expectations for delivering value, security and transparency to users and businesses must evolve their services accordingly.
For our review of 2018, we look back at our expertise development direction, with a focus on the key technologies and tech conferences that shaped a year of building innovative solutions for our international clients.
To put this list together, we have asked our team of Software Consultants, specializing in different technology areas and below we list or top of mind technologies:
React
The popular JavaScript library, known for its extensive code reusability and the one-way data binding, is among our team's favorites. We have expanded our expertise dramatically with a number of internal and external workshops on building responsive user interfaces across various devices, using ReactJS and React Native, respectively.
Kotlin
Referred to as the future of Android development and supported by Google, Kotlin is interoperable with Java, which made it easier to transition to Kotlin, having experience in dealing with similar projects in the past. In 2018, our mobile team has utilized the language in various projects and is positive that mobile development is all set for a bright future with Kotlin.
AWS Lambda 
From the pay-as-you-go approach to the deployment speed and flexibility, AWS Lambda is the computing cloud service from Amazon Web Services that has long won our team over when it comes to creating serverless applications. At the beginning of 2018 we have even verified our solid expertise in AWS Lambda, Amazon ECS, AWS API Gateway, AWS Dynamo DB, AWS S3, AWS IoT Platform and got certified as an AWS Consulting Partner.
Docker
Enabling consistent environments, Docker has been utilized by our larger teams to make working together a piece of cake. The hugely popular DevOps container platform turned 5 this year and is only advancing with age. 2018 saw the launch of the new Docker app tool with Docker Store and Docker Cloud and was recently named a leader in The Forrester New Wave™: Enterprise Container Platform Software Suites, Q4 2018 report.
Overall, from DevOps tools as the end-all solution for application lifecycle management to enterprise technology, we have kept building on our significant technical expertise during the past year
Regardless what your list of the past year is made of, don't be afraid to invest in innovative technology, but mind striking a balance in your combination of choice.
The most interesting technology events of the year
During the past year, we topped our record of technology conferences and business events. We travelled the world to join the innovation leaders of tomorrow and hear the latest advancements in the sector firsthand from the technology giants. Most of all, we went on stage to share knowledge and experience at some of the largest global gatherings. 
ProgressNext
Our longstanding partnership with Progress let us build upon our core application development expertise and made us their preferred professional services partner. As a result of helping numerous clients solve their technology challenges combining Progress's tools like Sitefinity, Kendo UI, NativeScript, and versatile B2B domain knowledge, this year we were invited to share best practices and success stories on scaling in the cloud. Recall our interview for CMS- Connected at ProgressNext 2018 and meet us at the 2019's edition!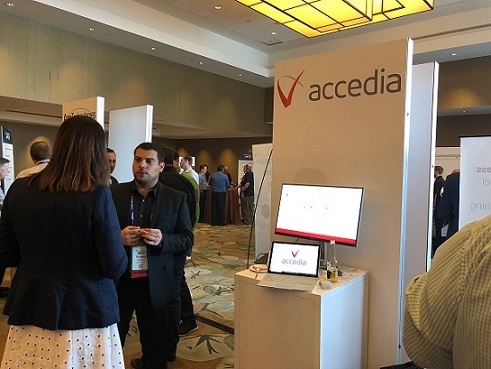 Microsoft Build
As a Microsoft Gold Partner, our dev team has never missed Microsoft's ultimate developer event. The 2018's variety of hands-on workshops helped us up our programming game and deep dive into the latest trends announced by Satya Nadella, Scott Guthrie, and Joe Belfiore.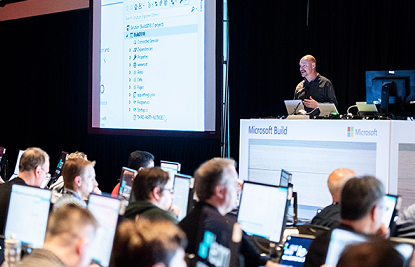 JSTalks
The 2018 edition of the annual JavaScript-dedicated conference another one where we got featured among the expert in the field. One of our React experts held a session on React Native and shared his  Practical Guide For The Web Developer.
Google DevFest
This year we were also part of the Google Developers Group's GDG's DevFest, the first edition of the world-known series, held in Sofia. It was great to exchange knowledge and get into deep discussions about the latest technologies like TensorFlow, Kubernetes, Istio, Flutter, Firebase with Google experts and advocates.  
All these events have helped us not only stay abreast tech trends but also gain a perspective about what's next in terms of our expertise development.
Choosing the right technology stack for your project
To help our clients stay competitive, we constantly build upon our expertise by introducing new technology skills to our team. This, however, doesn't mean jumping into the deep and choosing a new technology just because there's a hype around it. In fact, identifying a new language that's worth exploring or selecting the most suitable stack for a specific project is a process that requires a consideration of several factors. Here are three main steps to help you get started:
Take your business requirements into account.
Keep the challenges you want to address in mind. The technology you choose should help you solve your business problems. Make sure to consider the users that will be using the solution. Which tools will enable you to create the best user experience for their needs? While doing so, don't neglect the data you will be working with, security should always be on the top of your agenda.
Stay flexible, think about scalability.
Things are changing much more quickly than they used to. That's why you need to be prepared to switch technologies when the need arises. Does the technology have an API to get connected with? Some years from now you might want to open your internal application for customers or build mobile apps or other systems on top of the chosen technology.
Research the technology ecosystem.
Has the technology vendor been on the market for a while? Are big names like Google and Facebook sponsoring its development? Are there enough conferences and online tutorials to help you utilize it? Try to find answer to questions like what the community behind the language or framework is like. The bigger the community, the bigger the chance that things will stick around longer.  
Essentially, it's not only about technology when it comes to building quality solutions. You also need the right people to help you get it done properly. The key thing is to make sure you are not limiting yourself in terms of means to scale or migrate to different technology in the future.

Looking to draw the connection between the technology trends and your business needs? We are here to help you identify the right set of technologies for your project. For more information, get in touch at info@accedia.com.