Are you planning to change your workplace beginning 2021 or just want to keep your options open? We think you will agree that there is no better place than the one aligned with your own aspirations. Led by the belief that the team is a mirror of the company culture, we look beyond our job candidates' knowledge of software development. Here are the 6 most essential soft skills for software developers that best define our team and might convince you that Accedia is the right place to be in 2021 and beyond.
You develop a growth mindset. Do you view challenges as opportunities and strive to learn new skills while advancing old ones? Then, you have adopted a growth mindset. A certain way to develop it is to choose an individual career development plan based on your own aspirations and jumpstart it through various growth opportunities just like our team does. For example, we quite often participate in tech conferences as speakers on technology topics, or lead and attend workshops focused on developing soft and technical skills. Striving for continuous personal and professional improvement is а major trait of our team and a driver for our business growth. You need to show the proactiveness to grow, and a good company will take you the rest of the way!
You enjoy dynamics at work. Do you enjoy getting involved in different types of projects with various technology landscapes and processes? Then, you need to find the place that can offer you both dynamics and opportunities to grow. Our team gets to work on challenging projects for diverse international clients – from Australian fintech startups to large European manufacturers, US media giants, and more. If you get on board, that will test for sure your ability to switch contexts and be comfortable with technology dynamics. Plus, it will prepare you for fast and promising career growth! In times of uncertainty as the present, agility is quite a challenge but also a beneficial skill that helps you adapt overnight and work on projects remotely.
You point out solutions, not problems. Taking the initiative might be risky sometimes but, in our experience, is a skill that differentiates an excellent software developer. You need to think like a client. What is their objective? For example, they have legacy applications that need the best modernization approach, business platforms that need new functionalities to accommodate future growth, or want to reduce their overhead while accelerating innovation initiatives. Once you find out what the need is, you get the confidence to consult them on the best combination of technologies and processes to drive their organization into the future. You are already demonstrating a solution-oriented type of thinking – one of the evergreen soft skills for software developers that is and will be valuable beyond 2021!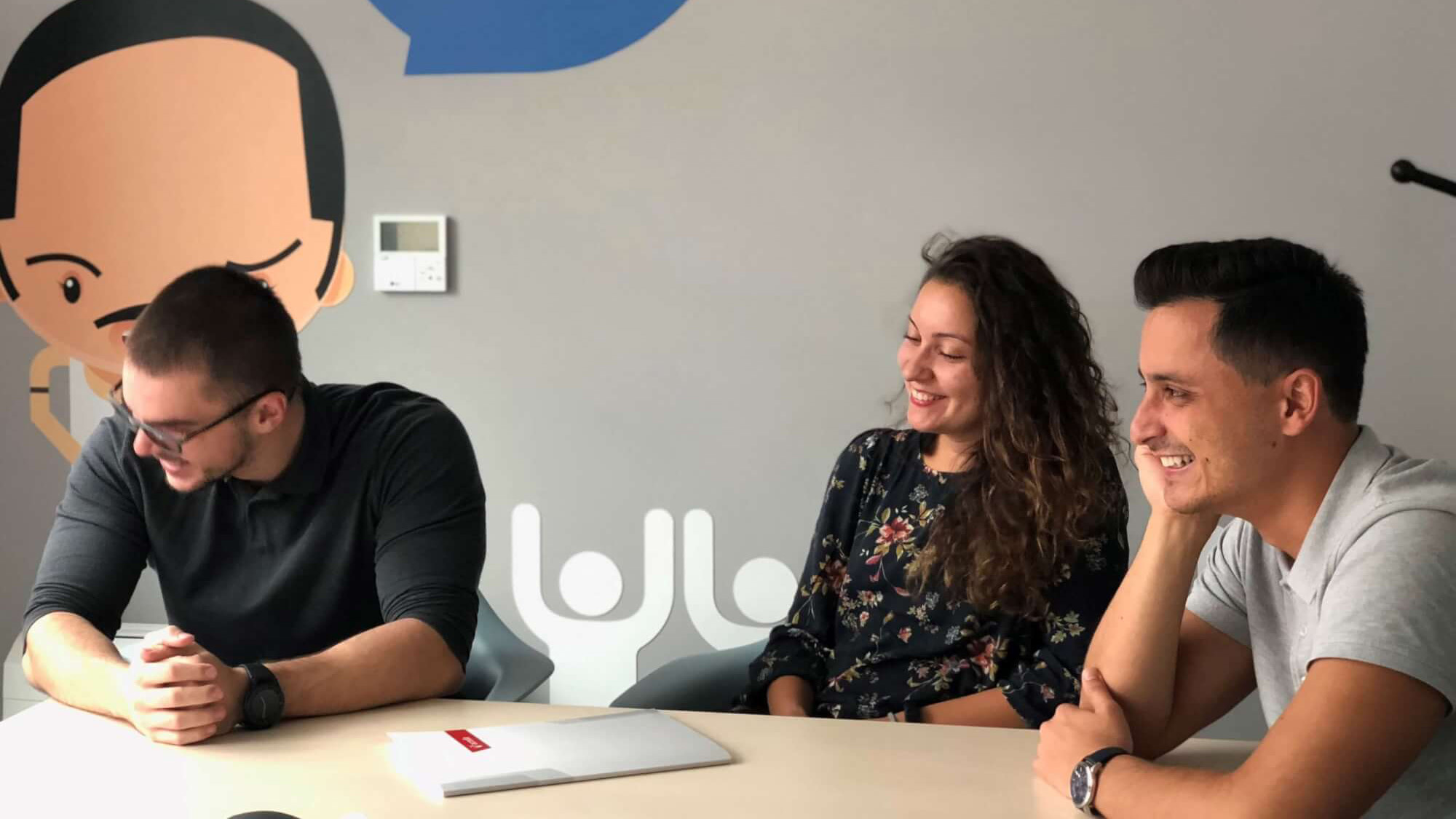 You are eager to collaborate. The leaders of tomorrow are among those whose second nature is helping others grow along with them. Sounds great right? As a member of a software development team, very often you get to learn how to lead by sharing your know-how with others. Nowadays, there should be many opportunities within and outside your company for that. For example, our colleagues get to participate in Accedia's initiative – Innovation Development Center (IDC) that gives them the chance to develop their ideas while learning new technologies on the way. It is important to nurture not only collaboration within the team but also with clients. The teams communicate daily what progress has been made and what are the next steps. Quite often clients used to visit the office to discuss the details face-to-face and see where the innovation is happening. As remote is the expected norm for 2021, it is useful to hone in on this soft skill even further.
You manage a successful work-life balance. In a remote setting, there is a blurred line between work and life engagements and it is up to you to allocate time, prioritize your tasks, and be more proactive in seeking feedback. Courtesy to 2020, it is even more essential to find that middle ground. Realizing that, our colleagues have regular social hours online and write blog posts in which they share personal tips for coping with tasks in a remote environment. Maybe you have already become a master of your time? We would love to learn from you!
You are always up for a beer. Just kidding, but not really! In our scenario, the beer is а personification of being friendly and making social connections. The welcoming atmosphere at Accedia gives our team a chance to make friends – seasonal team-buildings, monthly themed parties, and game nights have been an inevitable part since day one. Now that we need to keep a distance, we transferred all social get-togethers online. So you can be sure that the team spirit stays high even from afar!
Talking about moving forward, we recognize how vital it is to keep nurturing talent and growing а team that shares common values and aspirations. We have become one of the most attractive companies to be part of thanks to our legendary ways of sharing the passion for what we do.
Have you recognized yourself somewhere in between the lines above and believe you have the necessary soft skills for software developers? Browse the open positions at Accedia and be brave enough to come join us!