Accedia recognizes the positive effect of gender balance in the IT industry and strives to provide equal opportunities for development to all. The company is one of the few in the industry where the ratio of men to women in management positions is almost the same. We talked to Maria Marinova, Engineering Manager at Accedia, about the advantages and challenges for women in IT leadership roles in the field. 
What motivates you to grow to the position you take today?
My development to this position happened naturally. I can't say that this was my childhood dream. At one point after I started working, I realized that I like to handle more organizational tasks, listen and guide people, in addition to writing code and developing solutions for customers. I have a bachelor's degree in Computer Science, but soon I recognized that management in the IT sector is an essential part for delivering successful projects. Therefore, I obtained a master's degree in E-business and E-government. I found that I like to apply what I learned in my work, and I think that set the main direction for my development as an Engineering Manager.
How did your career in the IT sector begin?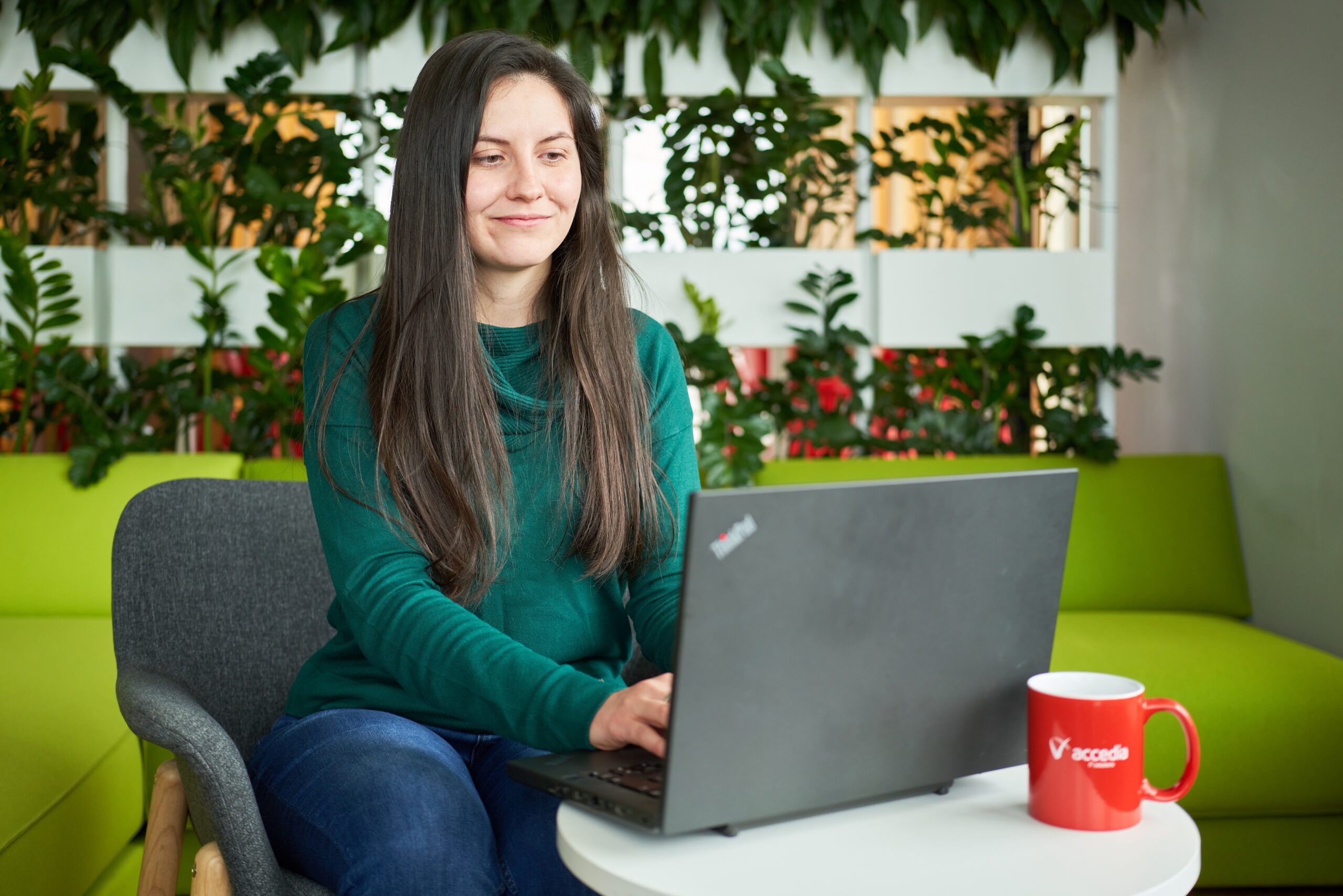 Like most students, I was also worried about getting my first job. I wanted to start an internship for a few months, gain experience and then begin a permanent job. However, my tutor in Databases at the university recommended that I apply for a junior position in the company where he worked at the time – Accedia. I did not expect that things would work out right away and that I would find the dream job and company. 8 years later I still have a lot to learn at Accedia and continue to develop and grow professionally. The team and the people I work with motivate me every day, and my tutor and I are still colleagues and friends.
What is one working day like as an Engineering Manager at Accedia?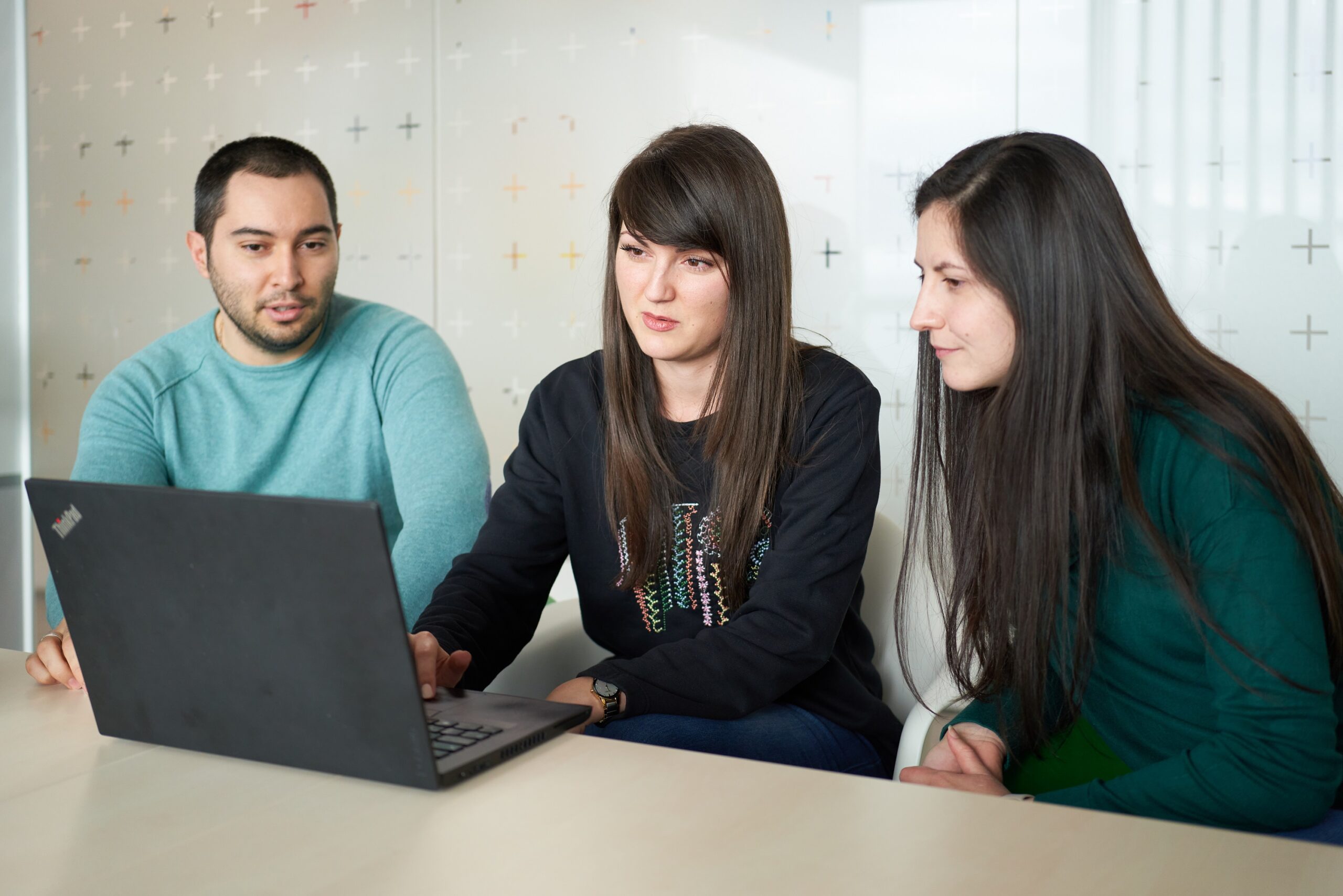 It's very dynamic. Regardless of my plans for the day, everything can change if there comes a case with a higher priority. I participate in various meetings and have constant communication with colleagues and clients. I often do several things at once. The projects I lead are in the field of investment fund management and insurance for a leading company in South Africa. I like that I can be close to the teams I am responsible for and can step in at any time when they need me.
What is the advantage of being a woman in the IT sector?
We all know what's the ratio of men to women in IT and the fact that men are the majority. In my opinion, the biggest advantage of being a woman in IT is that it is inspiring to other women – you motivate them to follow a career in IT which is neither scary nor impossible. I hope that more and more ladies will choose professional development in the sector in the future.
What are your biggest challenges as a woman in an IT leadership role?
In my opinion, the challenges for every leader, whether it's a male or female, are always different. They are most often related to the circumstances we find ourselves in every day. The most difficult for me are the cases when a firm decision must be made, and I know that it would have impact on someone's feelings. As women, we are more emotional, but I think that's also our greatest strength lies because it's easier for us to put ourselves in the other person's shoes. A true leader must be flexible enough to judge his actions in relation to the context because he has a great responsibility to the team.
How has the life-work balance changed after the pandemic for you?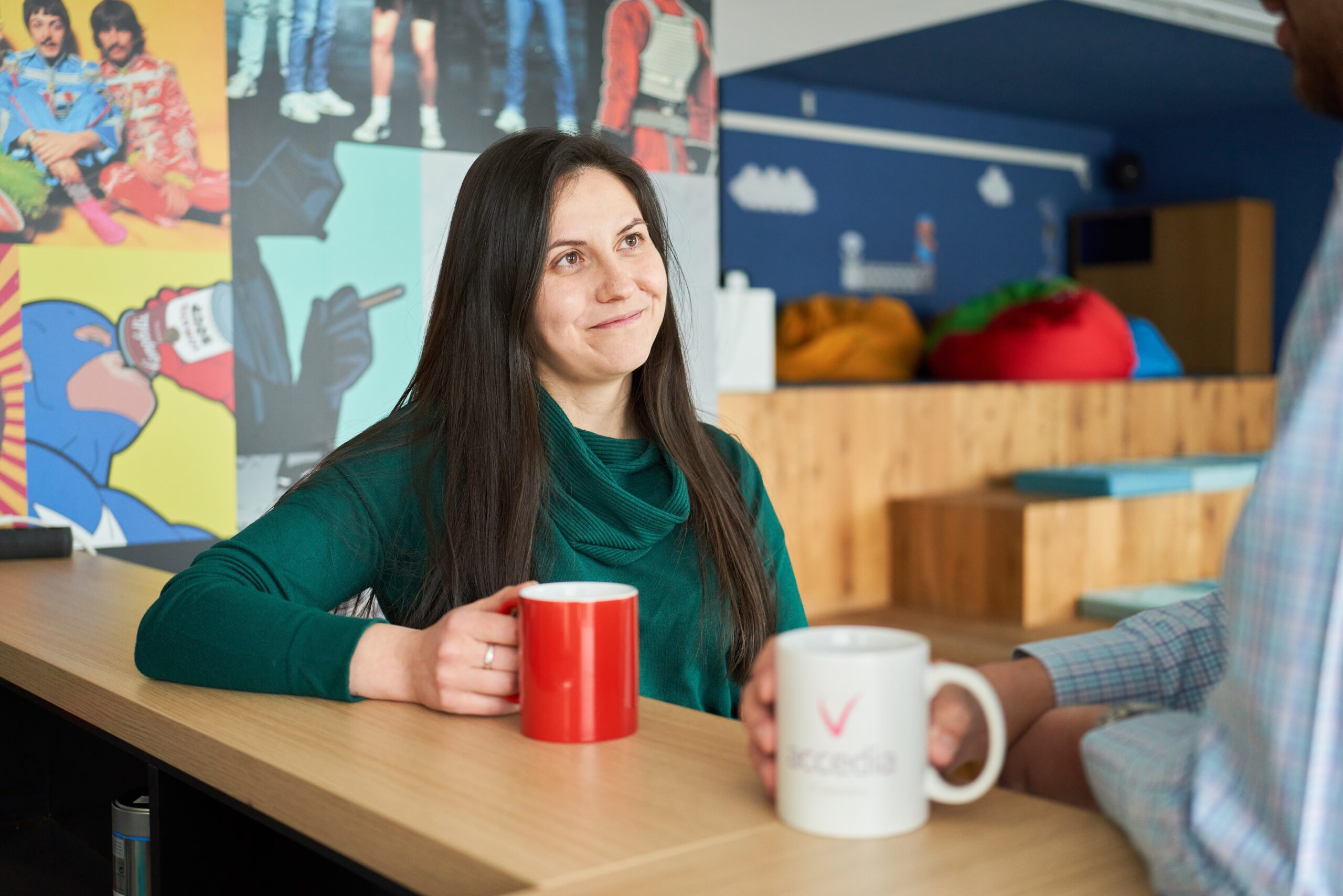 I like the hybrid mode that the company offers. This is how I find more time for my family, instead of spending it on long trips to the office. At the same time, I lack social contact with colleagues and that is why we try to work together from the office at least once a week.
As for the balance, it has always been difficult for me to just close the laptop at 5 or 6PM when there is an unresolved issue. It's just how I am wired – I'll keep thinking about it or will work late until I find a solution. From this point of view, I would not say that working from home has changed anything.
What advice would you give yourself 5 years ago?
Maybe that everything in life happens for a reason and at the right time. Even if it doesn't look like that now. 😊
Who would you swap roles within Accedia if you had the chance?
Certainly, with someone from our finance department – it's always nice to talk to them. I wonder how they always keep the mood in their team so positive.
What are your hobbies?
I love to travel and now I really miss the freedom to just pack up and run away for the weekend to a place an hour or two by plane from here. Other favorite hobbies of mine are cooking and painting which are also my therapy and are suitable for combining with a glass of wine. When we work from the office with the team, I like to stay after work hours to play board games with them.