Web design has undoubtedly evolved a lot in the last decades. Patterns and best practices have been established as successful and we as designers have been relying on them to make our UI experience better. So much, to the point, we became afraid to experiment and today creativity and innovation in visual design come in very small doses.
Do you remember the times when the internet looked like this?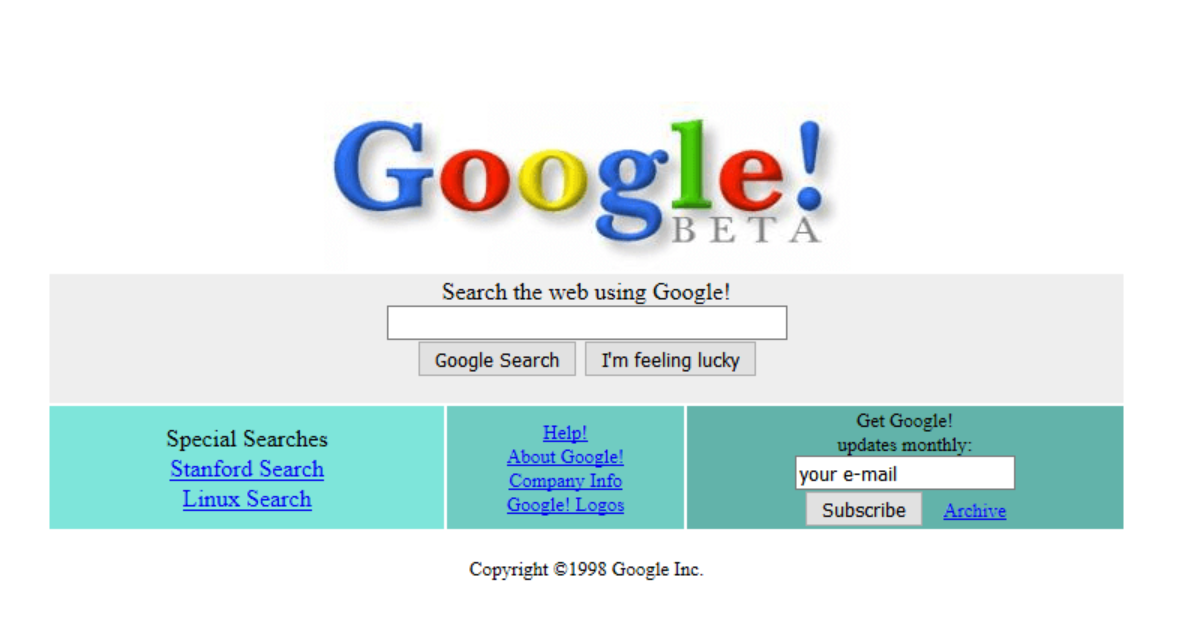 By now you have probably browsed through tons of websites. If someone asks you to draw a blog page layout, for example, you would probably do a decent job without being an expert. How about an e-commerce website? They would most likely have a layout that is not much different than these two: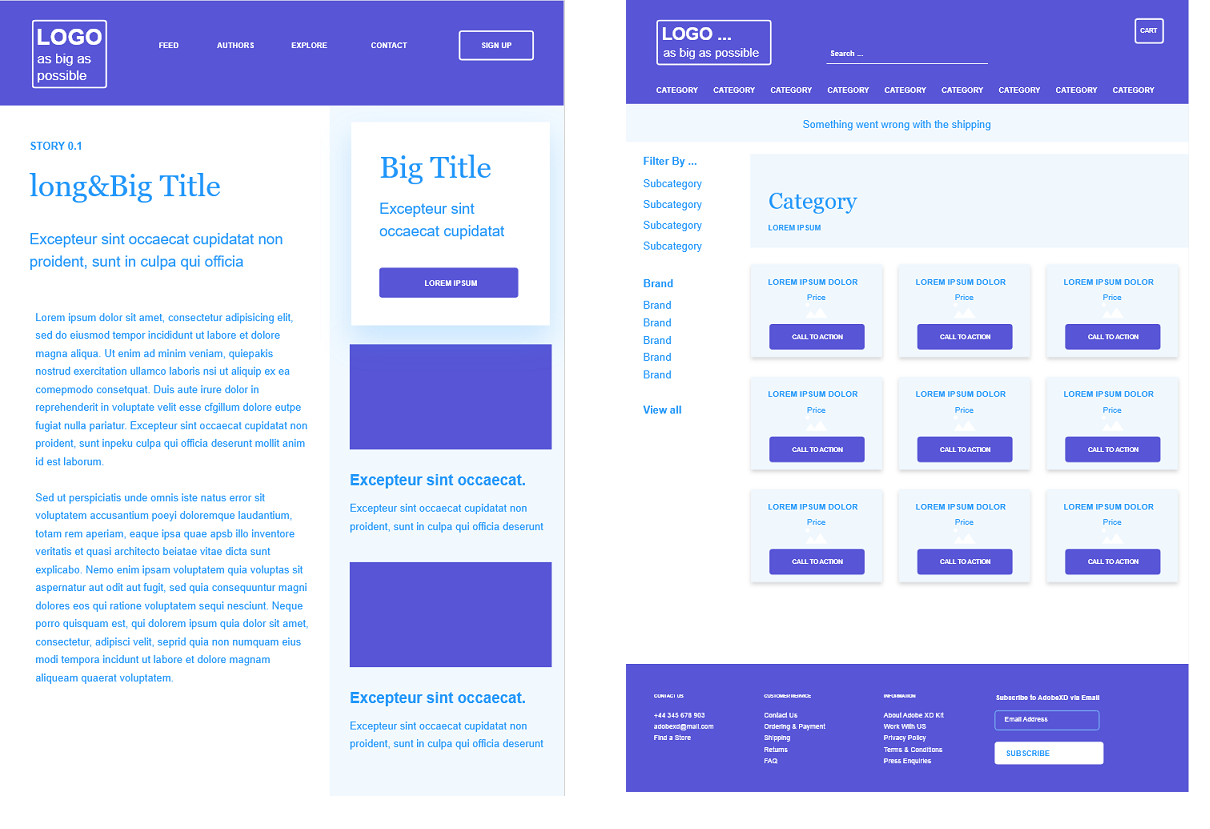 E-commerce, social media, product pages, marketing landing pages, blogs, portfolios, personal sites, and even video sharing platforms are all following layouts established as a standard in each industry. Even Dribble and Behance, which are supposed to be the most popular places for creatives on the web — look very similar.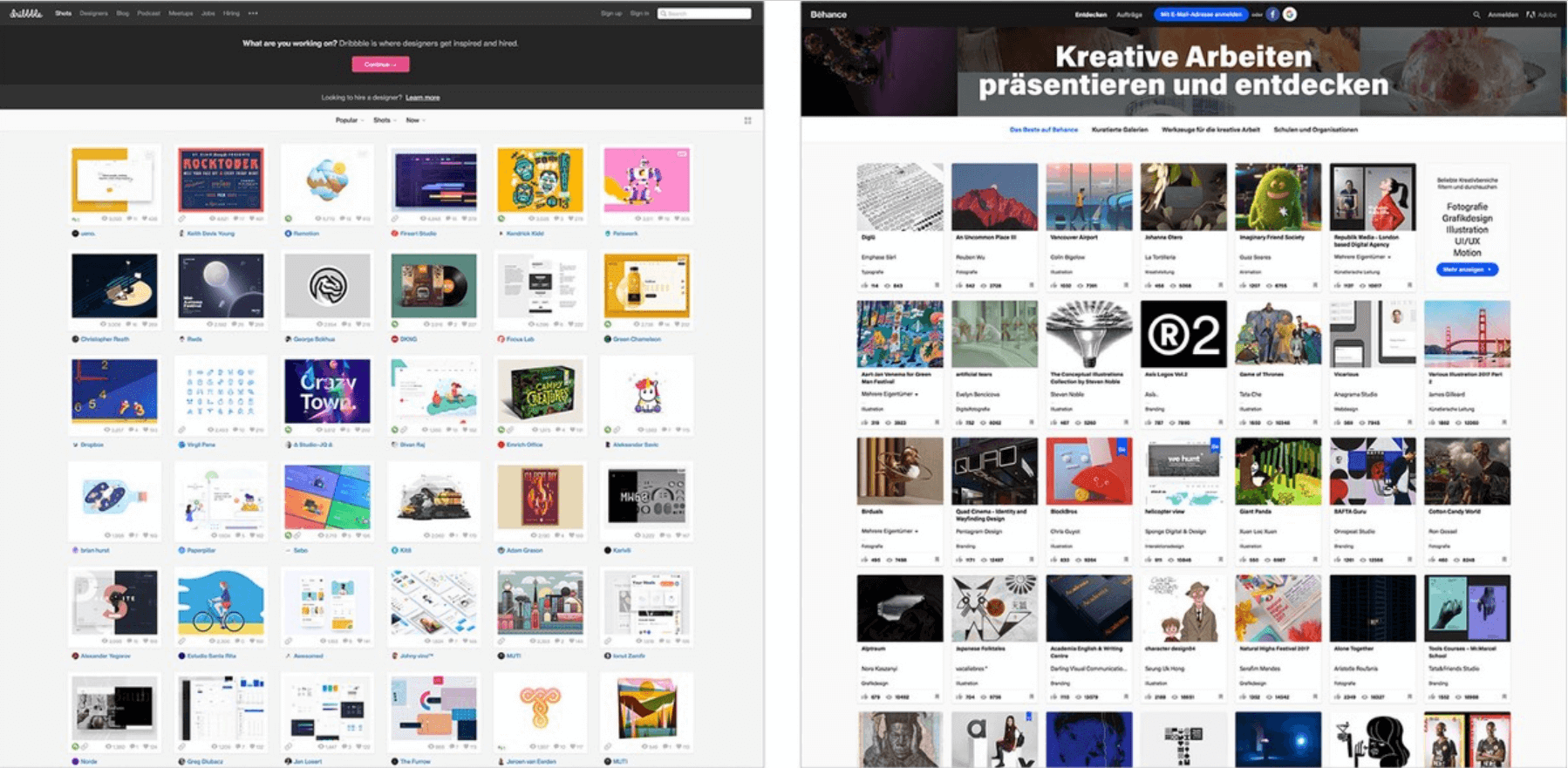 Image Source: Behance & Dribble 
It really seems as though the design industry has given up on experiment and innovation.
Why did we stop designing new UI experience?
Templates

Content Management Systems (CMS) and blogging platforms like WordPress are technological frameworks based on templates. They are most popular for their efficiency. The streamlined work-flow that they offer allows for quick publishing, while being technically reliable. Yet, the problem with templates is that they are content agnostic, while design in its essence is exactly the meaningful connection between form and content. Practice proves that "one size fits all" approach rarely produces satisfying results.

Blindly following "best practices"

"Crafting" individual pages is time-consuming. Considering the amount of content that is being published on the web every day, the speed of online news, the frequency of new articles and the limited budgets, it's no wonder that many companies simply do not have the resources to design new UI experience from scratch. In order to save money and time teams have no choice but to skip a very important step of the design process – research. That's why, cues are often taken from sites with sizable research spends, that have presumably undergone countless optimizations.  We should all keep in mind that blindly following "best practices", without considering the context, can be tricky. Most of the time we have no idea if the design solution was actually successful. Thus, we might be copying something that hasn't been tested, doesn't really serve your specific business needs or simply doesn't work at all.
Web standards

The shift to web standards in the late '90s was a huge step towards accessibility. Browsers were advancing and people experimented to figure out which parts of specs were supported. The focus shifted to content and web design became less important. Websites became a lot simpler.  Everywhere we looked, we see a common design scenario: web safe fonts, flat colors, logos on the right side, a sidebar with navigation, and footer links to show that the CSS and markup were validated. With all the great things that emerged from the popularity of web standards and the evolution of the web there was something that got lost – the innovation.

The "don't make me think" rules.

User psychology is not a simple subject but it has been proven that users by default will look for the least resistant way to accomplish a task. According to Google's research, users prefer websites that look both easy to use (low complexity) and familiar (high prototypicality). Too-complicated layouts, too-creative solutions and reinventing wheels are usually driving the users away. However, there are always some exceptions where you may want to break the web conventions on purpose in order to create an environment that will make users remember your brand.
However, there has been a change in the contextual paradigm in the past few years. Here are two important things companies should keep in mind when starting a new design project.
Designing in a new context
The consumer mindset is shifting. The rule that has been driving most of the fast-moving tech companies for a long time was "out is better than perfect". So, template-driven design came as a perfect solution to speed up the process. However, a shift is happening in the way consumers think and what they're willing to pay for. It's no longer enough for a product to simply exist. It needs to solve a real problem in a creative way. In the digital space, that means combining usability with crafted and innovative design. And here come the enormous design capabilities of the web technologies. They enable us to implement almost everything we can imagine – experimental typography with generative images, interactive experiences, massive-scale layouts to micro-typography, animation, video, micro-interactions, broken grids, overlapping elements, etc. Here are a few examples:
Animations and micro-interactions
Hover effects, smooth transitions for buttons and other UI elements. Visual effects in websites, ads or app design really make a difference.


Bold Fonts
More and more giant brands choose to make statements trough bold typography. In many cases it is even replacing images.


Broken Grid & Overlapping Elements
Although they may seem a bit too experimental, for the last few years overlapping elements and broken grids in web design have been a growing trend.  If used carefully, they surely can create a unique and creative layout.
3D Illustrations
They have been a big boom in the last years, with a lot of big brands using 3d renders for their products.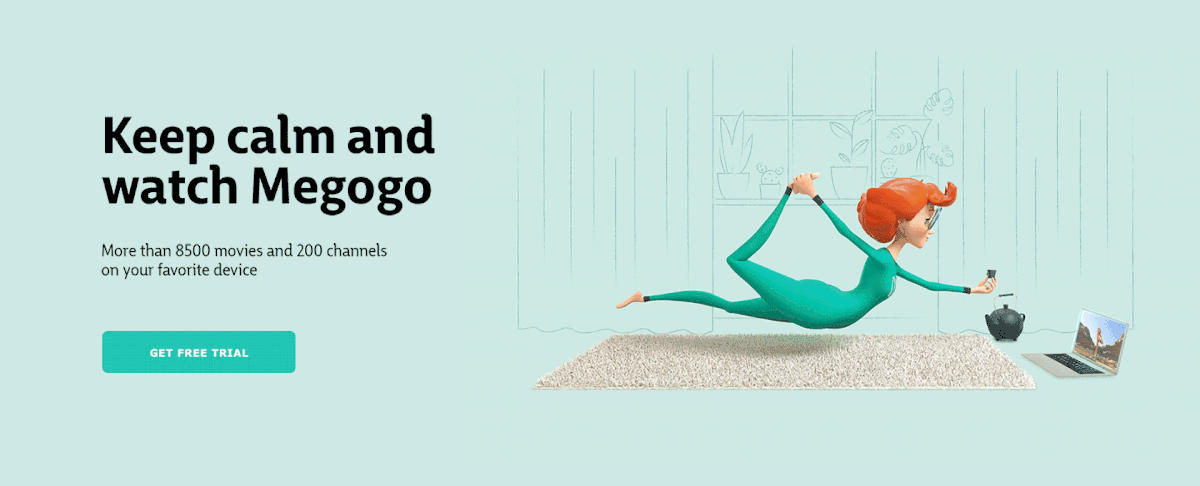 Image Source: Behance
As the complexion of the market is changing, your UI experience design should be evolving along with the new business models and technology advancements. Yet, it is important to combine out-of-the box design with intuitiveness and usability to increase conversions.
3 key tips to help you get started
Here are three major things you can immediately start taking advantage of and convert into a winning point for your business:
Start with some small steps in the UI. When it comes to best practices in the UX, there is no need to reinvent the wheel at any cost. You can instead seize creative when it comes to visual design. Start designing with the conventions in mind and then try altering some elements. Test out different color schemes or interesting font combinations. You can play with spacing, visual balance and hierarchy. Design original illustrations or clever hover and scrolling effects.
Look for creative ways to simplify your design. Minimalism is not about hiding features or content. It's rather about doing less in a better way. Simplifying the UI/UX design very often requires more creativity than making it complex. Think about helping your users complete the same tasks faster and easier going through fewer steps.
Take time to test. Don't just trust your gut – do your research and get feedback. Ask what your users think. Similar creative approaches certainly wouldn't work both for a creative portfolio website and a local library or hospital website, where users differ greatly, considering their age, experience in digital and overall preferences.
Bonus Tip! Do not fall into the trap to go immediately for the latest UI styles such as Neumorphism. It might be sleek and trendy, but as it appears not entirely customizable for your clients' brands.
To sum up
History has shown that we need both creativity and usability in order to make real progress in the world of design and technology. The constant user's feedback helped designers learn, optimize and set rules to serve as a base ground for new ideas. The limits of technology are also not a problem anymore. Today we are facing new challenges. Being too obedient to visual conformity and assumed expectations is limiting our imagination. As this famous Henry Ford's quote states "If I had asked people what they wanted, they would have said faster horses."  So, in order to bring to life new UI experience that our users can't even imagine yet, maybe it's time to start breaking some rules. Learn how we can help you do it!