As a startup, releasing a quality product or service with the available financing is crucial for success. In fact, according to number of statistics, about 90% of startups fail. So, how are you making a difference? Looking for outside help in completing IT projects is not a gloss of novelty and yet, very few manage to get the right help. Here comes IT outsourcing to help you extend your team and open up new horizons for development, at scale and cost-effectively. In this article, we'll share our years-long experience with startups – the challenges we tackled together, the different models of collaboration and the benefits. 
Startup challenges addressed by IT outsourcing 
Every startup faces many obstacles in the course of its development. Many of them might be rather trivial, however, some can have a huge impact on their future right off the bat. A key factor for every new company is the technological implementation of ideas, affecting growth opportunities. If done with the right partner, IT outsourcing can help address these and benefit your company in many ways. Let's dig in some of the biggest challenges it can solve for you: 
IT strategy
To succeed in the competitive world of startups, you need to have a comprehensive plan that keeps a view of resources, the extent of growth potential, and other industry factors. Often underestimated by startups, an IT strategy that's aligned with the business goals can ensure efficiency from the start and result in a significantly higher return on investment.
Regardless of having an in-house IT team or not, taking advantage of external' expertise to undertake the process will benefit you in many ways. It will help you ensure objectivity and flexibility in estimating and allocating IT budget , address challenges in infrastructure and applications development and most importantly, achieve innovation for a competitive edge.
Software development processes
This is probably the most distinguished trait of a startup. Unclear processes and roles across the business units and lack of methodical approach to software development. A multiskilled team made up of self-starters – that's what every startup is looking for at the start.
This means optimization of the software development efforts and increase in the efficiency of your entire team. In most cases, the startups we have worked with heavily relied on our know-how when it comes to software development methodologies, whether it's Scrum, Kanban or some other principle. We also helped them get on board with best practices like daily meetings, retrospectives, sprints or iterations, or management tools to make work traceable at all times.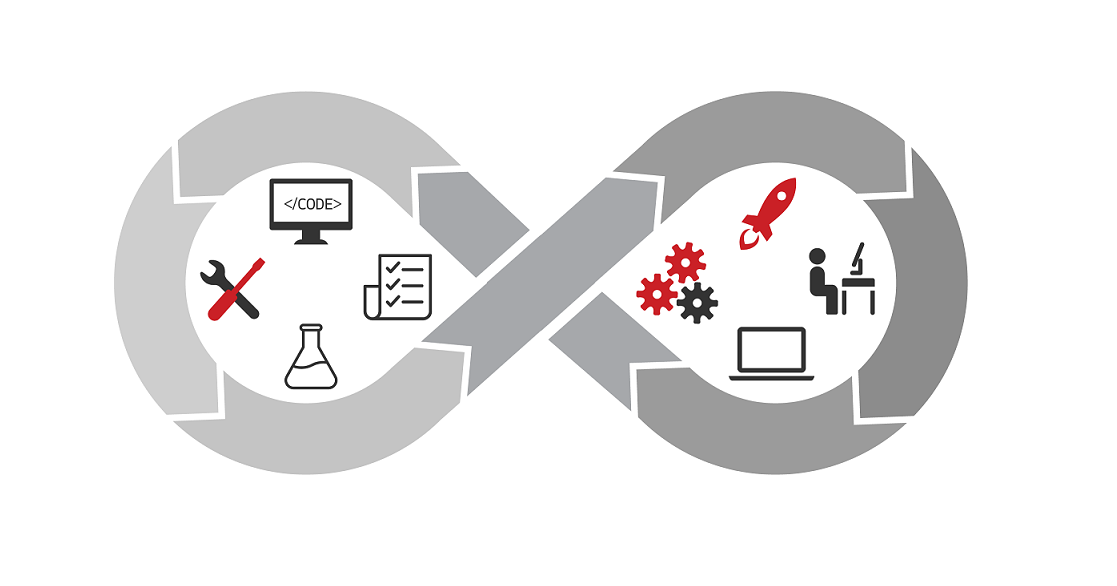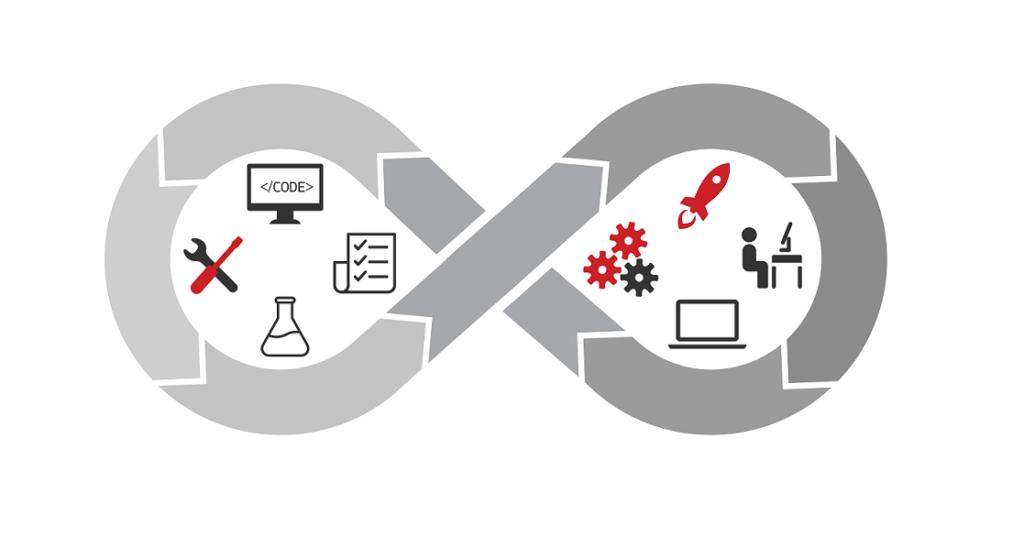 On-boarding
One of the key benefits of IT outsourcing is the speed with which talent can be brought into the company and start contributing to the project. Yet, keeping the focus on that speed, it's easy to overlook the onboarding process, especially when it comes to onboarding an external team. However, when your project success depends on that extra talent, it's important that they are well-versed in your vision, understand your objectives or the underlying principle of the project. In fact, onboarding is the time to lay strong foundations, so you can get the most out of the partnership. Adding social elements that focus on blending your partner team with your one, rather than focusing solely on development will ensure success in the long run. You can facilitate onboarding by bringing the team to work together at the same place for the project kickstart or during an important phase. For example, we make sure to spend enough time with the startup team, regardless of the location, to achieve the alignment needed from the very start.  
Cost management
That's probably one of the most pressing challenges for startups that are tight on budget. Predicting and controlling project costs can help you save yourself a lot of headaches. For example, bringing in experienced software architects to work closely with you as the founder or your head of operations will ensure optimal understanding of your requirements. Thus, you'll be provided with a more precise estimate, including project costs and potential operational risks. At the same time, as your performance requirements grow, you still need to be thoughtful about repetitive and upcoming expenses and optimize your budget accordingly. Whether it's minimalizing costs for cloud services or any integrated subscription-based software, looking at the bigger picture and making informed decisions is key.Having an IT partner on your side can safeguard you from wasted budget and will help you make the most of your investment.
Product sustainability
In comparison to established companies that are looking for sustainability, a startup's core priority is pushing the product for a record time and speeding return on investment. However, when it comes to the long-term development of your startup, sustainability is the name of the game.
Bringing in external expertise will give you that outside perspective and will help you find the balance between speed and quality. For example, a recent startup we've worked with had an amazing product idea that required the implementation of a feature-rich mobile app. As they wanted to release with lightning speed, we helped them separate the must-haves from the nice-to-have features to build a fully functional app that does not compromise on quality. They were then able to easily scale the development and add more to it, while their user base was steadily growing. Isn't that what technology partners are there for? 
Talent scalability
As your startup scales up, there can be moments of extreme hypergrowth that often requires extra talent resource. For a founder, the journey to scale can be one of the most uncomfortable times as the process of attracting new best-in-class talent at scale is hard, and retaining that talent is even harder. In reality, access to talent (63%) was the critical issue affecting most startups in 2019. However, it's not always about growth, there might be a moment when you need to slow down the development pace and scale the team down for a certain period. Building a strong relationship with your IT outsourcing partner sooner rather than later will open you a door to expert talent but will also allow you to be flexible. 

At the end of the day, it all comes down to collaborating with the right company – a partner you can trust and understands your end goals above all. That's why, there are a few essential aspects you need to consider when choosing your outsourcing partner. Thanks to working with startups from the domains of technology, finance, retail and others, we are well-versed in the daily challenges new organizations face in their technology endeavors.
IT outsourcing models

 
Now that externalizing a portion of your application development is a possible option, let's take a look at the most common outsourcing models and the different benefits they have to offer.
IT outsourcing made easy 
Offering a straightforward process, based on effective communication, we take a different approach to each project and remain flexible in our engagements. The first thing on the agenda is to make sure we fully understand the client's requirements and their business specifics before going any further. Here is a common scenario: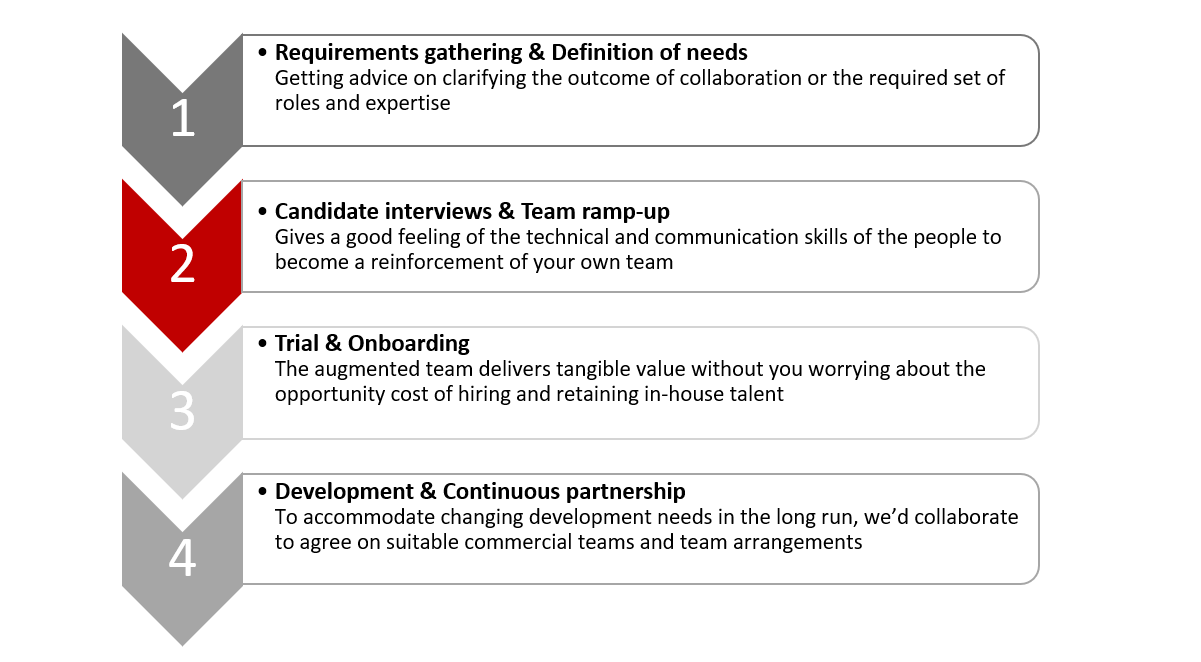 Final words
IT outsourcing is not just a great choice for startups with small teams, it is that extra talent who can help you innovate and step ahead of competitors. Hiring and maintain your own development team might be costly, especially as you scale up, and want to stay focused on growth hacking. So, where does your startup stand? Do you want to learn how others made it work? Contact us for more information and receive our portfolio of startup success stories!