Finding the perfect company and position is not an easy task. Have you ever gone to an interview confident in your technical expertise only to find out minutes later that this is not the place for you? You are not alone in this situation.
Given the number of attractive job offers at present, it is difficult to decide which one is worthy of your time, attention, and proactivity
.
How about finding out even before the interview if Accedia is the right choice? 
From day 1, whether you join as an intern or a permanent part of the company, you start your individual career path. It includes initiatives for personal and professional development created by engineers for engineers. You will be able to
participate
in certified trainings in various domains.
Add to all that activities aimed at testing your current technical expertise and soft skills and motivating you to get new ones
.
Read on to discover the key initiatives Accedia is famous for.
Accedia Project Stories
The exchange of technical expertise and the work with innovative technologies never stops in the company
. In Project Stories teams present software solutions and technologies used to create them. They also share opportunities and benefits from the projects setups.
The team can
participate
in projects of different scopes and duration.
Their solutions use front-end technologies such as Angular, React, and Vue and back-end with .NET, Python, and Node.js
. Some also use Azure and AWS cloud services, data science and AI, and many others.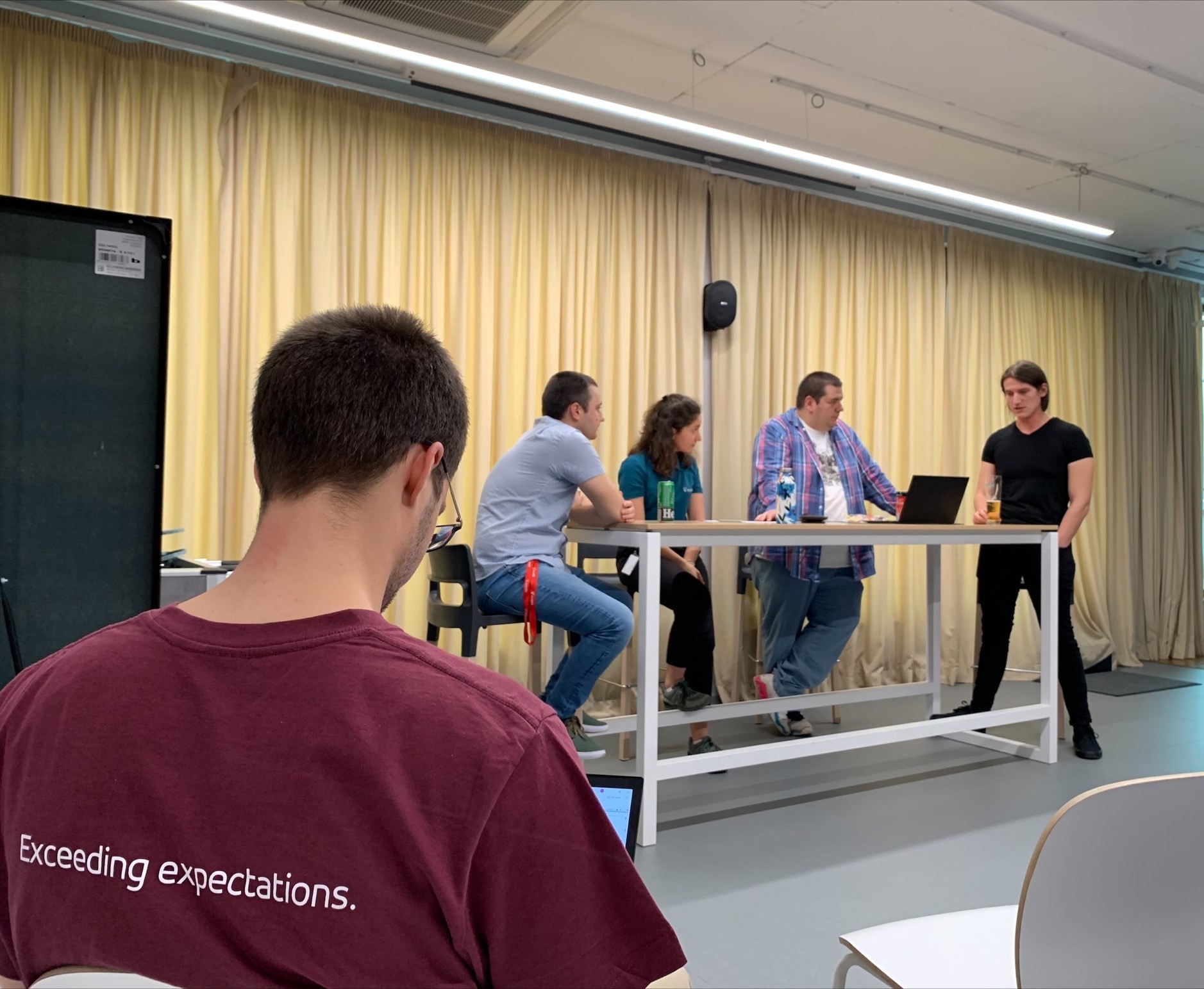 Innovation Development Center (IDC)
IDC
aims to turn ideas into working software with teams' proactivity and dedication and Accedia's resources
. It strives for technical excellence, practicality, and the development of market entry strategies.
Innovative solutions have
been developed
since the first season. Some of them address personal and team productivity, physical health, or mental well-being. Others also diversify leisure time and help social causes.
Among them was a smart voice assistant that answers questions in Bulgarian. An application managed the time and location of physical and digital meetings. Modern leash monitored the activity of pets thanks to blockchain technology Helium. An innovative IoT platform informed about free parking spaces in the workplace. And last but not least, a platform kept our mental health in check.
Thanks to their work in IDC, the teams develop their communication skills and nurture teamwork
. Even more important, they
acquire
new technical expertise.
We can now boast of several customer partnerships that started as a result of IDC's technical expertise
! The team has embraced the opportunity to test their own ideas in a "safe environment". Everything learned they had applied in their personal and professional projects.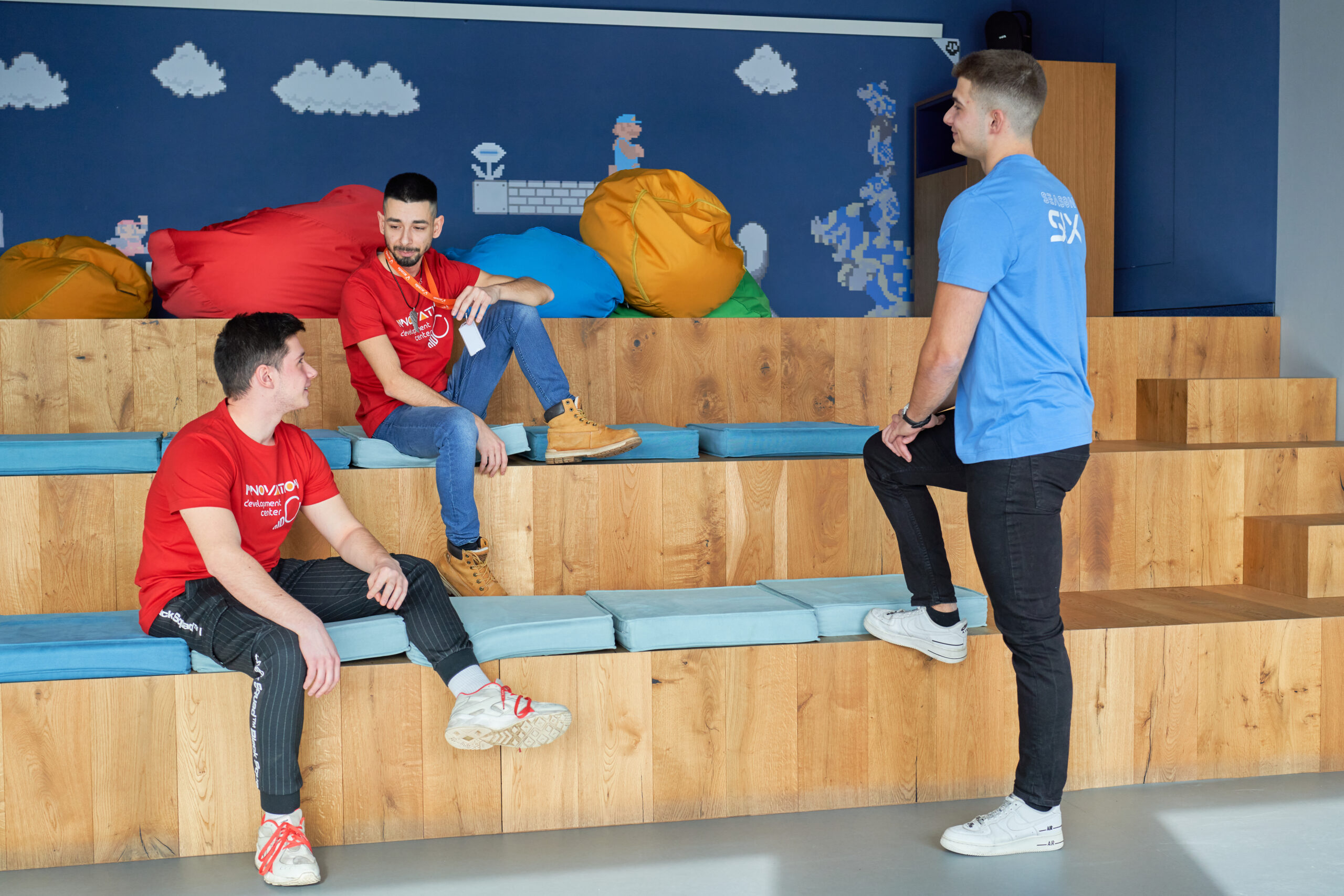 Accedia TechTalks
Another initiative encourages team members to share their technical expertise in the form of a series of short events. Everyone attending can ask questions and share their experience. The latest edition of the initiative is on "Networking in the Cloud". It covered topics such as working with AWS and Azure cloud services, challenges, and opportunities.
Accedia Internal Workshops
Accedia also offers a series of internal workshops on topics that are quite popular or just starting to trend. Each member of the team can get involved and apply what they have learned in practice. The latest workshop was dedicated to Data Science and Machine Learning. It was divided into team and individual tasks. These included weekly live sessions with the lecturer and various exercises. It was so well received by the team that we are already working on follow-up initiatives to develop our expertise in Data Science and AI.
Everyday learning
As part of the team you will have the opportunity to get certifications for work with leading vendor technologies, such as Microsoft and AWS. You also get to attend many technical conferences for learning and development. The team members quite often participate as lecturers in such conferences or conduct trainings inside and outside of the company. Through these opportunities, they can also develop their communication and management skills. In addition, Accedia conducts in-house training created by colleagues for colleagues. It aims to develop soft skills such as effective communication during the hybrid mode of operation. The participants learn from real communication with clients and practice in an informal environment.
Individual mentor
An experienced consultant from the engineering team assists you with technical expertise for successful participation in projects
. He or she also guides your rapid career development. Everyone on the team works
directly
with different engineering managers.
Their extensive technical and leadership experience is a great opportunity to learn "on the go" in any project
.
With so many initiatives and opportunities, you will for sure find your place. In case you see it inside our team, do not hesitate to apply on
this link.
Good luck with finding your ideal position and starting on your career path!