Grow fast while working remotely or switching between work from home and from the office!
We take the professional development of our people seriously and we work to provide real opportunities for growth, regardless of whether they work remotely or from the office space. You'll get to work on challenging projects for diverse international clients – from Australian fintech startups to large European manufacturers, US media giants and many more. Working with their key stakeholders, you will learn in the context of various technology landscapes, processes and objectives that drive these businesses forward.
Your responsibilities will span across the software development lifecycle and will take a great deal of communication skills to help you prepare for a fast and solid career growth. It is based on your confidence with technology dynamics and the ability to switch contexts. We'll make sure to help reveal your readiness to meet challenges of any sort and to help you develop it further through interesting projects and opportunities to stand out. Discover how:
Unsure if your profile matches an open position but still interested? Send us your resume right away!
Every person at Accedia has referred on average 2 friends to join the company. Become part of this community and get an award for helping us grow the team!
Find out how you could take part on our referral program page!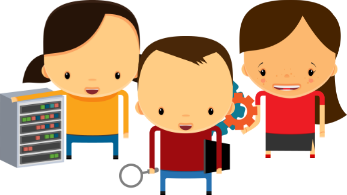 How Accedia grows the best IT talents?
It is never an easy task to find qualified and skilled specialists, especially in today's hungry-for IT talent marketplace. That is why we have been supporting the development of our software consultants' expertise since day 1.  Every member of the team is a part of Accedia's holistic career development program. It includes certification and training