Being in the industry for a decade and researching the needs of our clients, we've noticed that the search for solutions using AI and ML technologies is rapidly growing. However, not many small and medium-sized businesses have experience working with Artificial Intelligence and know the initial steps that need to be taken. That is how and why Accedia's AI Capability Center came to life. Dimitar Dimitrov, Managing Partner, and Peter Ivanov, Engineering Director, shed some light on the initiative.
Investing in making AI accessible
Dimitar: The idea came from our team, as do most of the initiatives at Accedia. It all started out of purely academic curiosity, and the enthusiasm of some team members, who wanted to implement their growing AI and ML skills in a real project, with the end goal of benefitting our current clients. This later reached Peter Ivanov, who noticed the business potential immediately, and since then we've worked on several projects with a core of in-house AI specialists. Excluding big-tech companies, most smaller businesses don't know what the first steps into AI are and are drifting on the sidelines. That is how our vision emerged – making AI affordable for small and mid-sized businesses in all economic sectors.
The Team
Peter: Ever since the creation of the AI Capability Center, we've aimed to develop the expertise within the team in a structured way. We began with a small number of team members and have grown rapidly. Evolving our team's knowledge comes in a variety of forms, from internal and external training to the development of client projects, using a methodology we're currently patenting. All team members, who want to leverage their skills and learn more can join the program. It is a natural extension of our Innovation Development Center (IDC), which promoted AI and Machine Learning in its last edition.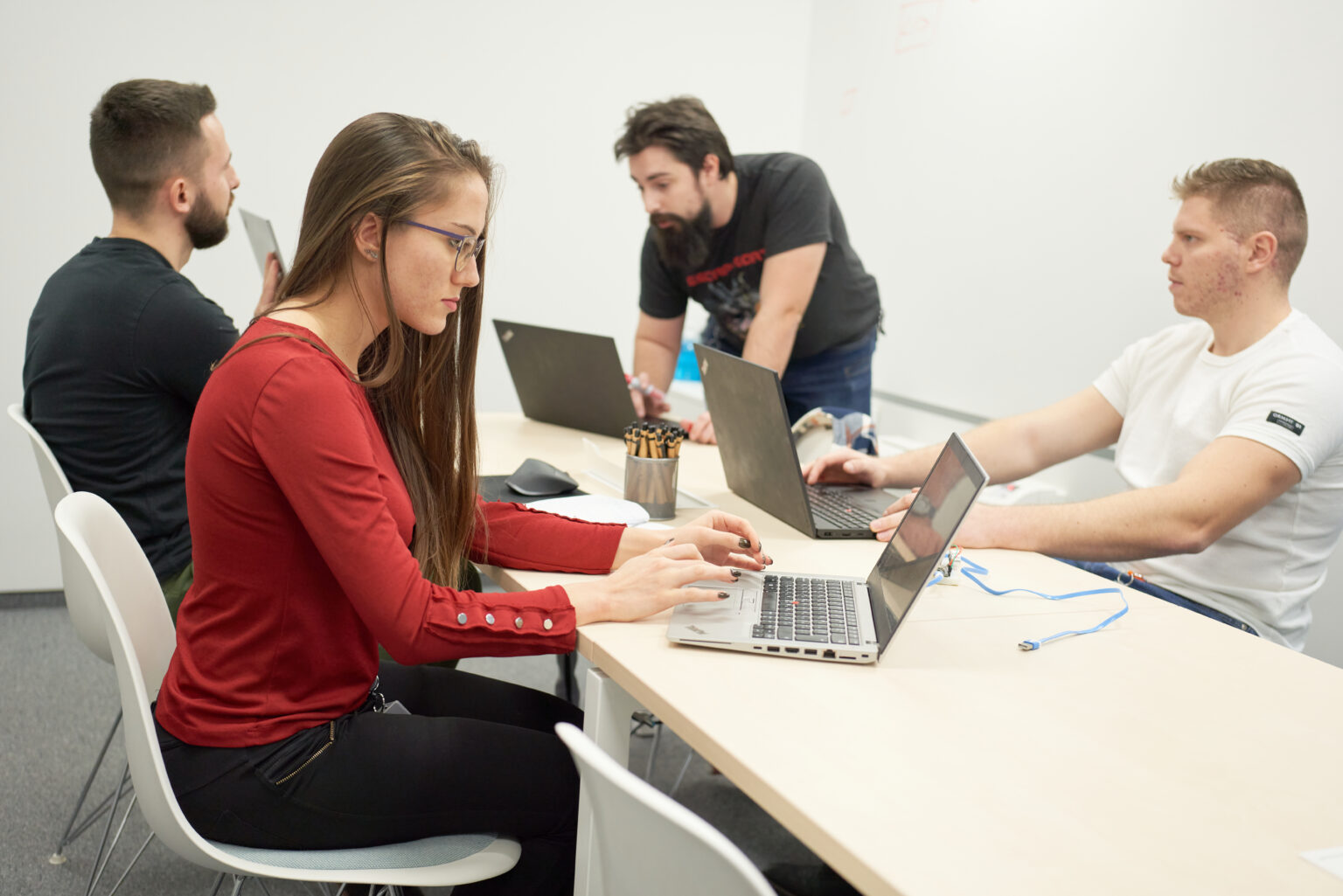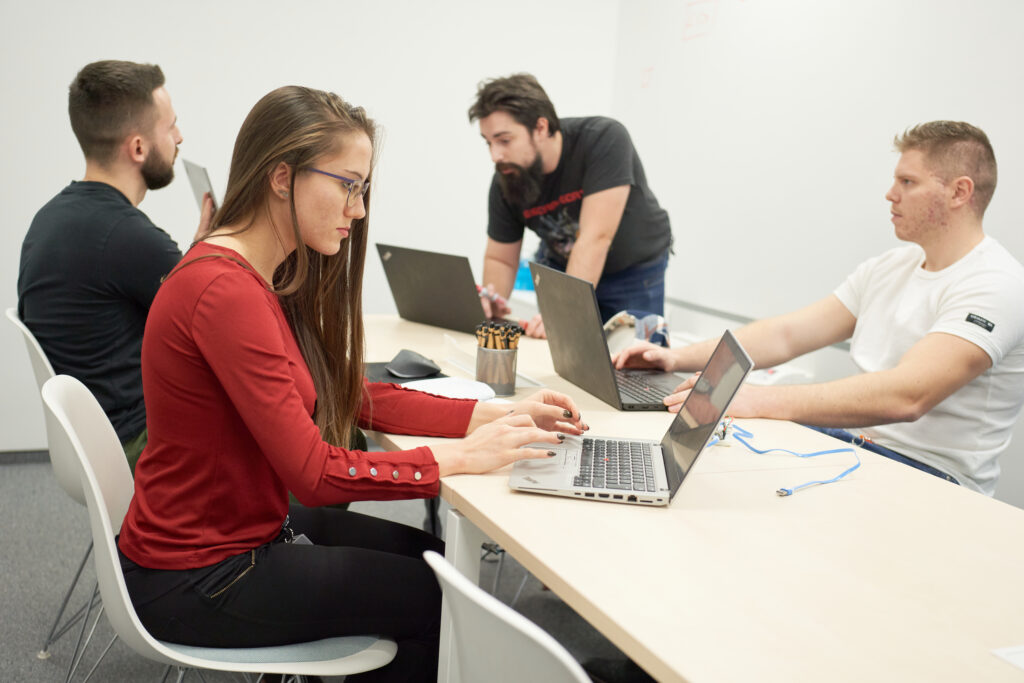 The Methodology
Dimitar: One of the AI Capability Center's main tasks is creating AI models and skills, which tend to challenges, that are frequently met by clients. We do that by using our proprietary AI solution implementation methodology (plug and play), as well as patented models from our existing Machine Learning and AI portfolio.
Peter: As a first step, our team analyzes the client's business needs, challenges, and opportunities, as well as the technological environment in the company. Based on our finds, we identify effective and time-saving solutions for them, that can bring fast payback on their investment. In the cases when a client requires a completely new product or service to be developed and it cannot be covered by the repository, we use our team of data scientists, software engineers, product developers, and client stakeholders to achieve the task.
Recent examples
Dimitar: A very recent example of the work we've done is an NLP (Natural Language Processing) solution, based on Python, which analyzes tens of millions of feedback questionnaires by users of a particular bank. Our team is experimenting with various AI approaches for topic modeling and key phrase extraction, intending to automate text processing. The solution helped with identifying the main problems which users faced when using the client's digital services. As a result, the client managed to substantially improve their NPS (Net Promoter Score) in a matter of months.
Peter: What's more, another key solution we've developed is for a long-term client of ours, a leading multimedia company based in Africa. Their vision included creating an organization, the development of which would be dictated by decisions based on precisely chosen and analyzed data. For this, we developed predictive data models, which can highlight easy-to-analyze and implement keywords. One of the models aims to predict the probability of a client responding to promotional initiatives. If particular clients are willing to renew their contracts either way, they are excluded from any future marketing communication by the system. In this way, we've managed to cut costs and relocate the spare resources to be used on others, who might need more of a push to consider renewing. This also caused better relations between the client and their users, as well as a better overall approach to communication.
Our team is also adding to their expertise with projects we've started internally. For example, we have a voice assistant, which uses computer vision and NLP to inform users about available parking spaces. The assistant, which we've named AVA, uses an integrated AI model, which recognizes parking spots and cars from pictures, that are taken live by security cameras. AVA is also trained to respond to speech in English and Bulgarian. The solution is now being polished with the potential of being used in future projects for clients in various industries.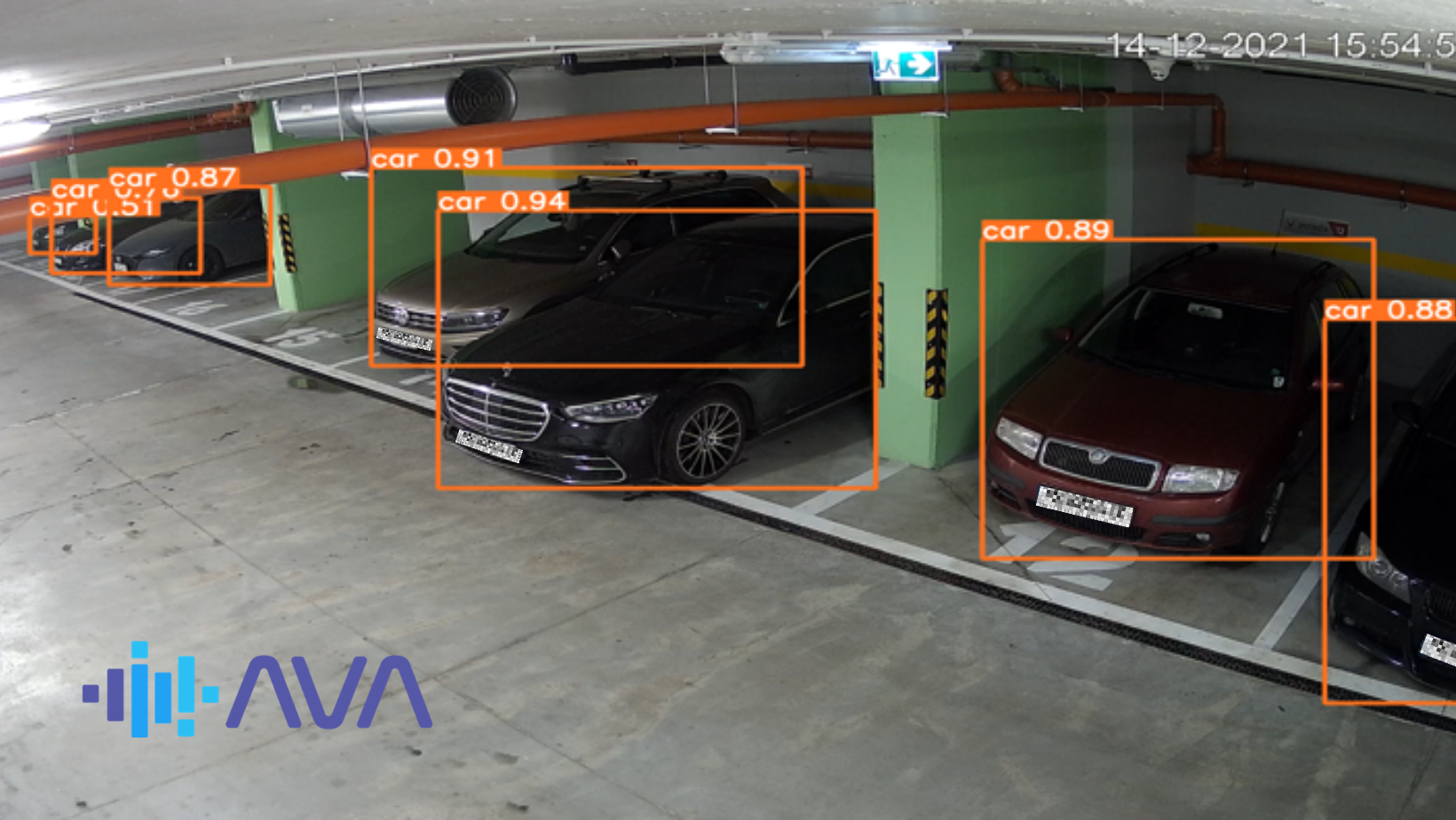 Accedia's Exceptional 10 Years and what the future holds
Dimitar: I believe two main factors shaped Accedia's success for the last ten years. The first one is our exceptional team, growing in numbers and expertise through the years. The second one is being methodical and determined in everything we do. Accedia's AI Capability Center is one of our key initiatives, that will continue to grow in the future. We plan on expanding the team and its abilities in other areas as well – cybersecurity, hyper-automation, and more.
Peter: We want to make our AI and Machine Learning abilities available not only to businesses but also to all specialists, who want to grow and evolve. At Accedia, we encourage the exchange of knowledge and skills internally and externally. My vision for the next 10 years includes the AI Capability Center growing to a level that enables us to take part in big tech events, participate in and lead external training, and motivate more people to evolve in the field of AI and ML. If you want to learn more and get in touch, visit our Machine Learning and AI page!