In the life of every company, as well as of every person, there are key moments or anniversaries that are worth taking a note of. This is also the case with Accedia's 10 birthday, which took place recently – October 15, 2022.
On this occasion, Nikolay Mutafov, Managing Partner, and Desislava Yankova, Human Resources Manager in Accedia, share about the distinguishing traits and culture that established Accedia as a leading IT company during the past decade. You can find out more about the path that has been taken so far firsthand from them in this article.
How did the Accedia's story begin?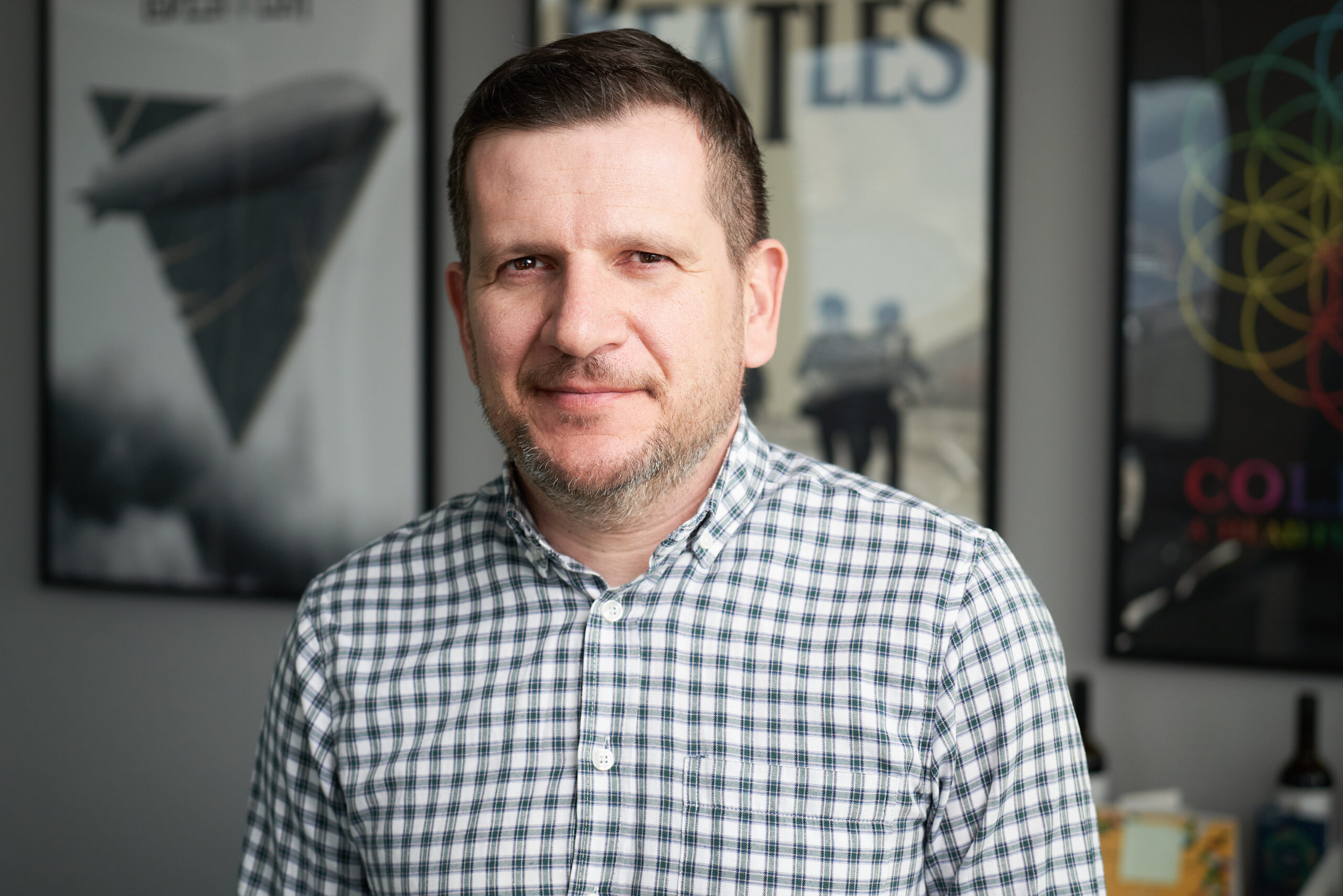 Nikolay: Accedia's story began with the realization of a dream. For years I wanted to be a part of creating a company where people feel good and motivated to work for a common cause. With the help of the other three partners and our own funds, we kicked off the realization of this vision. We went through all the processes that every start-ups goes through – from coming up with a name, to creating an internal structure, and looking for a team that shares our values, to finding our first client – a leading financial institution which is our partner up to this day.
What are the most noteworthy moments in the 10-year history of Accedia?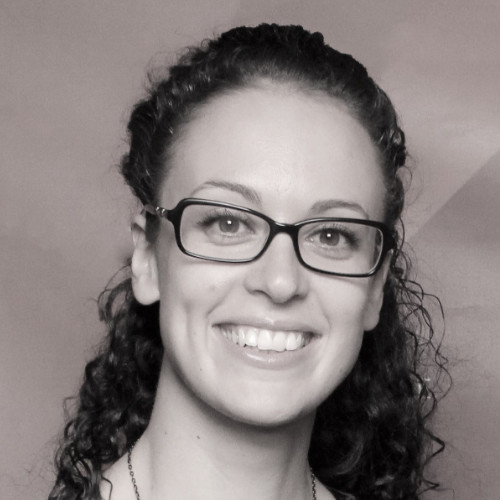 Desislava: The highlights for me are the awards and recognitions we have achieved for being the best employer and responsible company. For example, rankings based on employee opinions, such as Top ICT Employer (three-time winner) and international competitions such as the Stevie Awards for top employers. These awards are a proof for our efforts to become a preferred employer that provides a positive environment that helps the development of its team.
Nikolay: The first and most important event for me was the creation of Accedia. Since then, there have been many highlights for me and the team. Such Such are winning our first customer and the first 100,000m in turnover. Indeed, no less important are our first employee, who is still with us today, are our first Top ICT Employer Award. On the other hand, the relocation of our office in Sofia and the opening of our first branch in America need to be mentioned as well. Our team is also the heart of Accedia, so I would say that the moment we reached 100 people is also significant. This is the moment when we doubled our revenue. This is how we became one of the fastest-growing IT companies in Europe, according to Deloitte and the Financial Times.
How has the company and your role in it evolved over the years?
Nikolay: The company evolved in several directions. First, our team grew from 4 to over 220 employees. On the other hand from the first 100,000, we have already achieved over 20 million in turnover. We already have over 190 new partners and a portfolio of over 400 software projects. Since the first day, my role as CEO has not changed. On the other hand, the responsibilities over the years have become much more strategic. In the early years, I was part of the operational engine of the company until our management team was formed. I used to work on developing our technology solutions and managed various client projects. For the past year, I have been heading our corporate unit, which includes office administration, finance and IT infrastructure.
Desislava: The company have almost doubled in size since I have joined. Along with its growth, our team has also been growing, which provides opportunities for narrower specializations in the field of talent selection, their development within the company, care for the external company culture, as well as building our employer brand. My role in particular have also changed, and carrying out day-to-day operational tasks shifted to planning more strategic initiatives and helping the team as a mentor.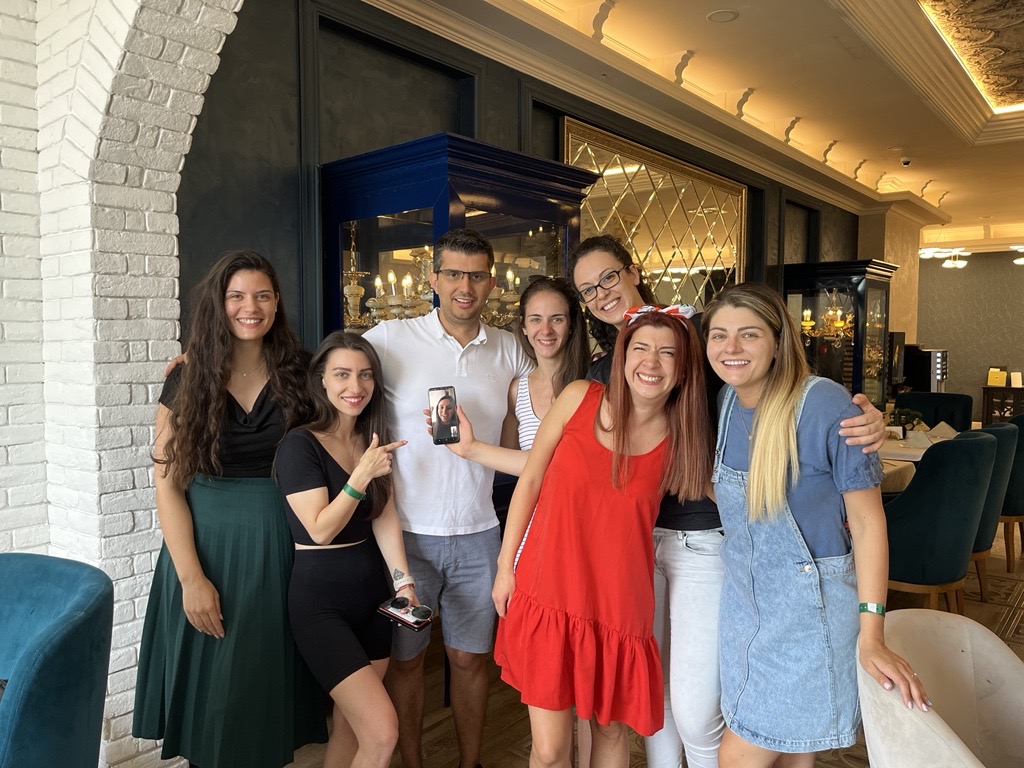 What company initiatives do you recognized yourself with?
Desislava: For me, these are all the events that bring us together. Since the creation of the company, we have not stopped working in the direction of developing initiatives that bring the team together. One good example are the workations we organize in different regions in Bulgaria. Of course, we also throw regular themed parties, get involved in a variety of group sports, charity campaigns. We even organize events for our colleagues' children and much more. Very often the idea for specific initiative comes from the team members themselves. This makes us very happy, because we have managed to build mutual trust. Anyone can come to us and share their idea, opinion, feedback.
Nikolay: I would say all the initiatives that I actively took part in. Among these is our in-house Innovation Development Center (IDC), which enables our team to test new technologies and acquire and develop both technical and entrepreneurial skills. Other examples are our internal radio broadcast, which informs and entertains the team, and the on-air studio we have recently developed. I consider the design of our current office, from concept to physical implementation, to be another key initiative. As I mentioned, it's important for me as a founder that Accedia provides a friendly environment where people are motivated to develop innovative solutions, learn new things, and make friends, while having fun. I have also had a role in the implementation of our flexible social benefits package. It includes services, subscriptions and products fully tailored to the personal preferences of each team member.
What major challenges did you overcame together and how?
Desislava and Nikolay: We both think that the covid pandemic in 2022 is the biggest and main challenge since the company's foundation.
Nikolay: The first two months since the beginning of the pandemic were the most difficult. Our clients were much more reserved, they wanted to shrink their budgets and did not even include in their strategy the costs of research and development of completely new technological solutions. We had to adapt quickly to be able to retain both our business partners and our team. After that, we needed to be flexible enough to be able to support the fast growth of the team and the project portfolio, as well as the changing demands for IT services. We work with people on a daily basis, so it was important to make sure our team had the motivation and ambition to develop. With so many people there are also different views and cases, but it was important that we were able to listen to each other and not compromise our principles in order to achieve growth and exceed the expectations of our customers. The balance between a motivated team and happy customers is always a delicate one, but we strive to put our team first.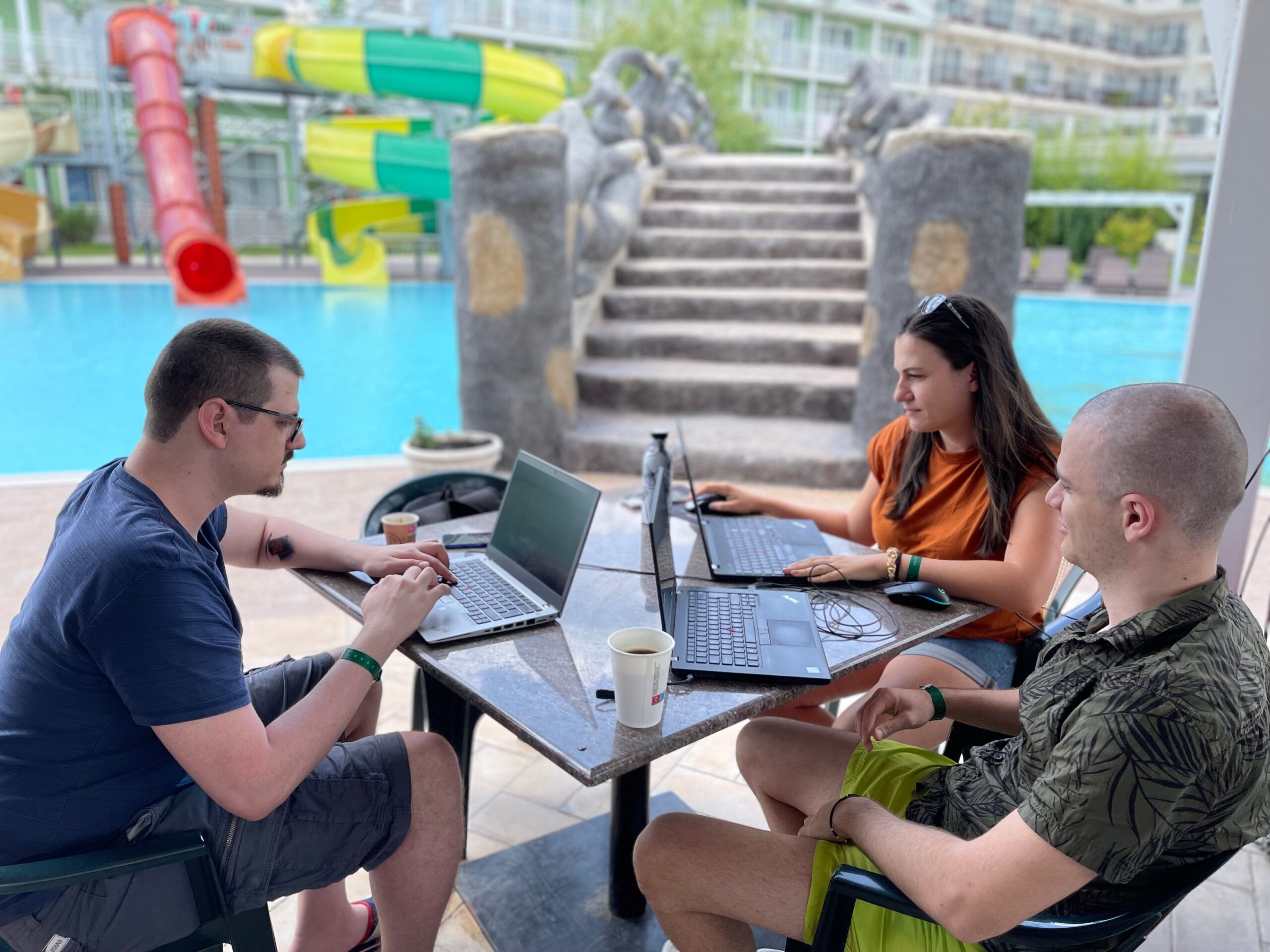 Desislava: The truth is that we have significantly changed our attitude towards working from home. We have seen in practice that we can work efficiently and achieve great  results even with entirely remote team. Thanks to the flexibility of each team member, we were able to adapt and today the company offers a hybrid work model – everyone chooses whether and when to work from the office, from their home or other place in Bulgaria. Accordingly, we also have the option of fully remote work anywhere in the country.
What are the

Exceptional 10 traits that make Accedia the company it is today?
Desislava: First of all, these are the people without whom Accedia cannot continue its growth. This includes our strong management team, which looks after both the career development of our colleagues and makes sure we exceed the expectations of our customers. On the other hand, the company would not be what it is without the long-term friendships that are easily formed here. The ambition I see in my team and those around me is something you don't see often. It enables us to organize all internal and external initiatives, which offer us countless opportunities for career and personal development. The professionalism with which our colleagues meet each challenge is also not to be underestimated. Instead of finding problems, we focus on providing solutions. And the agility of the team ensures that we will use these solutions to move through any dynamic changes. Non-stop collaboration, be it intra-team or between different units of the company, turns creative solutions into innovations that guarantee the success of our customers and ourselves. And the desire to grow is our engine to go the extra mile and exceed expectations. Last but not least, what makes Accedia stand out is the ability to accomplish its goals, while having fun throughout the journey. This is how we have achieved the latest milestone – exceptional 10 years!
Where is Accedia heading next for the coming 10 years? 
Nikolay: Onward and upward! Since the very beginning, our goal has been to grow as a team, in revenue and in innovative initiatives. We aim to be both the technology partner of choice for our customers and the employer of choice for our employees. My partners and I continue to work in a direction that ensures that there is no single leader in the company. Our idea is for everyone in the team to feel significant, engaged and, as much as they wish, responsible for an initiative that he or she has proposed. To this end, we encourage open communication and sharing of ideas, as well as collaboration, regardless of seniority, team or years in the company.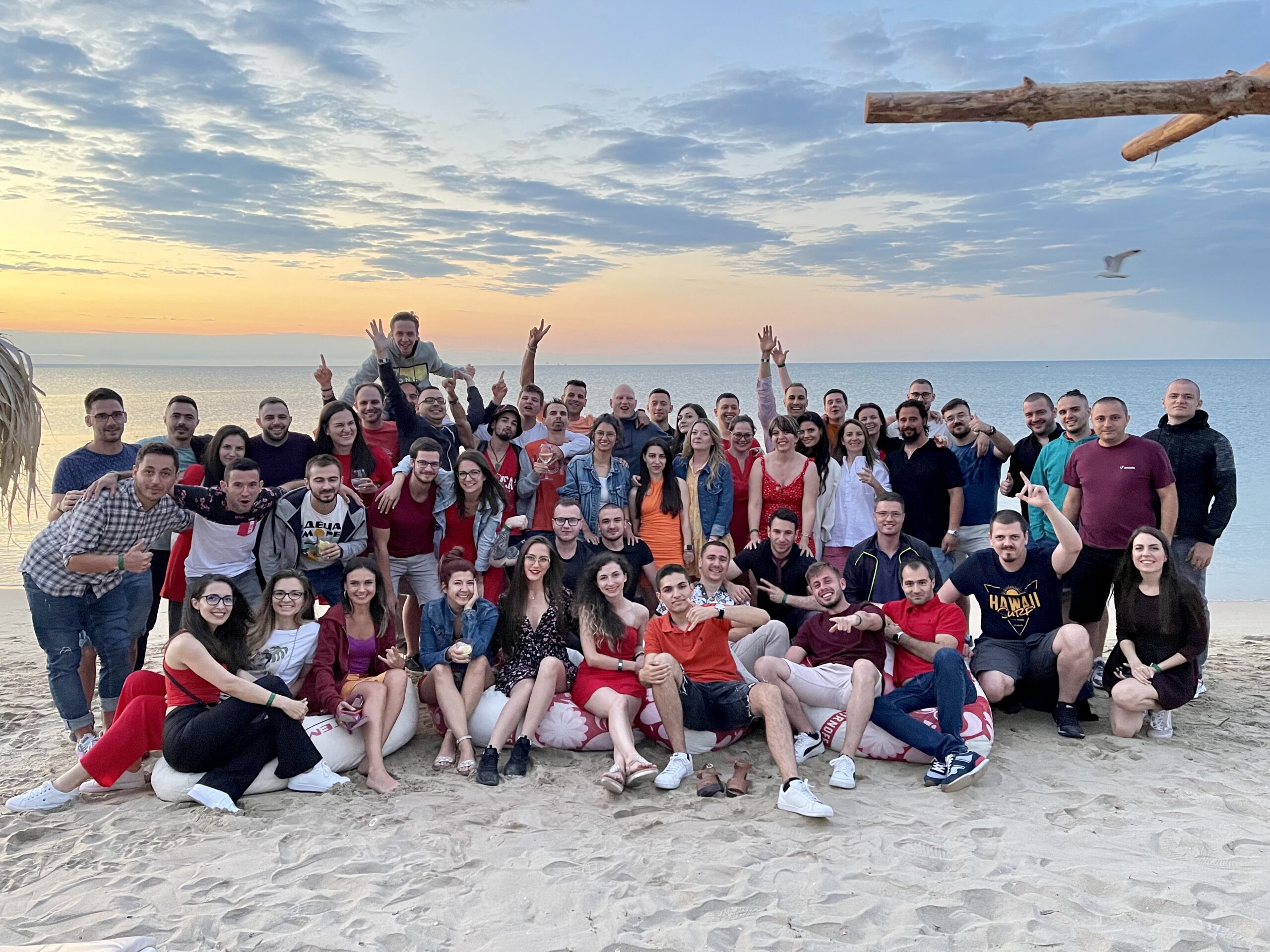 The fact that we easily reach a consensus together is at the essence. We come to a common decision for any new change and strive to promptly inform the team and ask for their opinion through various internal channels, such as company breakfast and "Ask the partners" events. Now is the moment to thank everyone I have worked with since the creation of Accedia, as well as everyone else who has joined us along the way!