In light of the current turbulent times, Nordic companies have been taking steps to future-proof their operations by ensuring increased data security, productivity, and scalability. However, studies have revealed that there is a shortage of in-house expertise and local talent, which puts Nordic businesses at a disadvantage. As a result, many of them are considering outsourcing their IT needs to Bulgaria, where qualified service providers can offer the necessary expertise and resources.
At Accedia, we have been working with businesses from the region for more than seven years now. During that time, our relationships have transformed into long-term partnerships. As a result, nowadays they involve more complex and longer projects with bigger dedicated teams. 
In this blog post, we are going to share the benefits you get as a Nordic company outsourcing IT to Bulgaria. You will also learn about the current Nordic IT climate and our own work experience with the Nordics.
ECONOMIC FORECAST FOR OUTSOURCING IT TO BULGARIA
What is the climate in the Nordic IT services market?
Amidst the global pandemic, 27% of companies expect an increase in IT outsourcing initiatives.
Studies also indicate that insourcing has fallen by five percentage points. The decrease is mainly due to a shortage of in-house staff to support digitalization initiatives.
The expectations for the Nordic companies have not changed since 2020. Around 79% of them need "faster time to market and/or improved quality outcomes". On the other hand, over 60% aim to overcome "the challenge of working with providers in Agile/DevOps teams" (61%). In line with that, IT outsourcing deals in the region are expected to increase in the next years. In fact, enterprises are aiming for scalability and cost reduction of solutions. You might ask: "Can't they achieve that in-house?"
They can, but that means missing some crucial opportunities for business expansion. Why? The number of quality talent is quite limited in-house and in the local market. Thus businesses cannot afford to allocate teams to both strategic initiatives and maintenance.  In fact, more than 60% of respondents want to focus on their core business but need free capacity.
The Hays Global Skills Index reports talent mismatch across the globe. This metric indicates that employers struggle to find skilled workers to fill vacancies.
This is due to the rapid growth of technology and the rise of globalization leading to increasing labor demand.
Nordic countries are no exception. The Swedish skills score has risen from 9.9 to the highest score of 10.0.  This increase confirms the biggest gap between wanted and available skills. Positions in demand are IT developers, Testers, Process Engineers, and Project Leaders.
In Denmark, we see companies hiring workers from different backgrounds. Many of them are also missing the necessary skills or experience. One of the key skills in demand for the country is for software developers.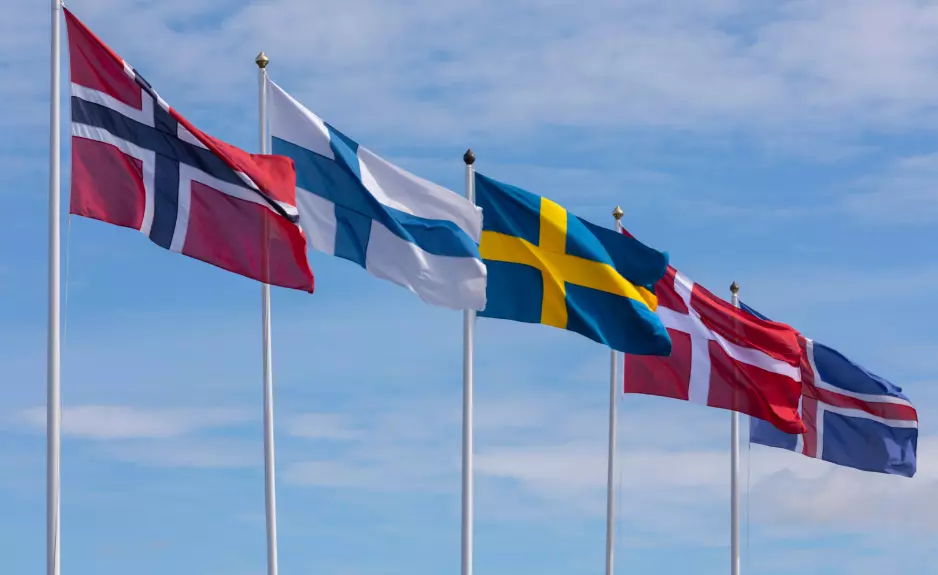 Software Development Outsourcing Case Study: From a Vendor to a Strategic Partner
Why should a Nordic company consider outsourcing IT to Bulgaria?
In line with the facts above, the decision to outsource is an essential step towards your organization's future. You see the benefits of scaling, cost reduction, focus on core business. But there are also the risks of miscommunication, no good team fit, quality issues. Thus, it is hard to decide to outsource and choose an outsourcing destination that works for you.
Below are a few main reasons outsourcing IT to Bulgaria is a great choice for Nordic countries:
Skilled competitive talent
Bulgaria has long-held traditions in computer engineering. The country is still considered the "European Silicon Valley". This can be attributed to over 70,000 full-time employees in the industry and over 6,000 new IT graduates each year. Additionally, majority of IT companies invest in internal and external IT academies and technology hubs to develop their teams' skills. Internationally, Bulgarians are among the top-performing software developers. They are considered experts with skills in PHP, Python, Java, Node.js, among many others.
More than 50% of the workforce in Bulgaria also speaks at least one foreign language. That further guarantees communication efficiency.
Nearshore destination
Bulgaria is a nearshore location, and the Nordic businesses can reap all the benefits. The physical proximity leads to more effective collaboration due to insignificant time differences. The price of services is higher than other offshore IT destinations, but their quality cannot be matched. Bulgaria is also in 17th place for nearshoring and outsourcing excellence.
Cultural similarities
Bulgarian companies offer transparent communication and a goal-driven work ethic. These make for striking cultural similarities between the Nordic countries and Bulgaria. This is especially true between Bulgaria and Finland. Open communication and semi-formal communication style are also common. This means that businesses are agile enough to adapt to turbulent market conditions. The common work style also means Nordic companies integrate smoothly Bulgarian teams. In the end, the cultural similarities offer many possibilities for long-term collaboration.
Bulgaria is also famous for its vendor loyalty. Local businesses in IT outsourcing strive to turn one-off projects into long-term partnerships.
IT infrastructure
Bulgaria ranks 11th globally for mobile speed, according to the Netindex Internet coverage and speed index. Starting from 2010, the country has made significant investments in IT and technology hubs strategically located throughout the nation. The Sofia Tech Park, established in 2016 and fully funded by Bulgaria's Ministry of Economic, is among the most advanced facilities in the country. It frequently serves as the venue for major science and technology exhibitions and conferences. Furthermore, the country's major tech players, including IBM and Microsoft, have made substantial investments, attracting high-profile speakers to various IT and technology events.
High retention rate
The exceptional work ethics and professionalism displayed by Bulgarian development companies have resulted in a higher retention rate of clients who continue to maintain long-lasting professional relationships with them. This has further strengthened their reputation in the outsourcing industry as businesses entrust them with bigger and more complex projects. Additionally, the Bulgarian development companies' ability to consistently deliver high-quality work within specified timelines, coupled with their use of cutting-edge technology and innovative approaches, has made them a preferred choice for businesses seeking to optimize their operations and increase productivity.
LEARN MORE ABOUT WHY TO CHOOSE BULGARIA AS AN OUTSOURCING DESTINATION
What have we learned and developed together with our Nordic clients?
Throughout the years, we have collaborated with Nordic clients from different industries. Ranging from the IT, Software, Digital Technology, through Logistics, Manufacturing, to Hospitality areas.
What usually started as a one-off short-term engagement transformed into a long-term partnership. We have of course encountered challenges on the way. Our role as consultants, efficient communication, punctuality, and professionalism helped overcome them.
We started our work for a Finnish software company with one consultant and a small scope project. Since then, we have expanded to over 5 complex projects. These include internal MDS and Multi-complex systems for the automotive and logistics sectors. They tested Accedia's proficiency in Microsoft .NET, Microsoft Master Data Services, JavaScript, React, and Sitefinity CMS.
For a Swedish manufactory business, we developed solutions in the data analytics domain. The projects included an ETL for data transformation and processing. Its goal? The complete digitalization and real-time data access across all their international branches. The platform helps predict any equipment failure, reduce inventory management and human errors. It uses innovative technologies such as Microsoft IoT Edge and Kubernetes. That ensured scaling, management, and easy deployment.
More and more Nordic companies turn to Accedia as their technology partner of choice.  The main reasons our partners' state is the quality of services and our team's expertise. They also cited our proficiency with technologies like Microsoft .NET, React, and Node.js.
Nearshore benefits like close physical proximity and insignificant time differences are also important. The most key reason, though, is the cultural fit. It assures smooth integration of whole dedicated teams within the client businesses.
All in all
In the end, outsourcing can be a key step to businesses' international expansion. That makes the selection of an outsourcing destination and partner even more significant.
To put it in perspective, Bulgaria is close in terms of physical and time differences. It offers many cultural similarities such as transparency, open communication, and a goal-oriented approach.
To top that, it has decades-old computer engineering traditions that assure high-quality services. And the above are just some of the factors our Nordic partners are looking for in an outsourcing destination.
On the other hand, the choice of a technology partner can be an easy one. The best bet are organizations that know  first-hand the market and the work approach of the Nordics.
Want to test whether our values, way of work and quality of services are a match for you?
Sources:
The Hays Global Skills index 2019/2020. Oxford Economics. (2019). Retrieved February 7, 2022, from https://www.oxfordeconomics.com/recent-releases/The-Hays-Global-Skills-Index-2019-2020 
Global skills reports: Coursera. Coursera's Skills Reports. (2022, January 4). Retrieved February 7, 2022, from Coursera's Global Skills Index
The 2021 Global Services Location Report . Kearney. (2020). Retrieved February 7, 2022, from 2021 A.T Kerney Global Services Location Index
PA_Consulting. (2021). 2021 nordic it sourcing study. PA Consulting. Retrieved February 7, 2022, from The 2021 Nordic IT Sourcing