Microsoft Inspire is Microsoft's annual conference dedicated to its partner community. Usually taking place in Las Vegas, this year's event was online-only with everyone joining virtually from around the world.
The 2020 edition inevitably touched on the challenges the economic crisis is raising for both customers and partners. Nevertheless, the emphasis was given on the opportunities ahead, focusing on the fast-growing areas, such as Teams, Windows Virtual Desktop and Azure.
Microsoft is "innovating across the cloud and the edge" and as a Microsoft Partner, we are looking forward to making the most of the announced products and tools advancements. In addition to 
our .NET technology capabilities
, below we have summarized our technology highlights from the conference.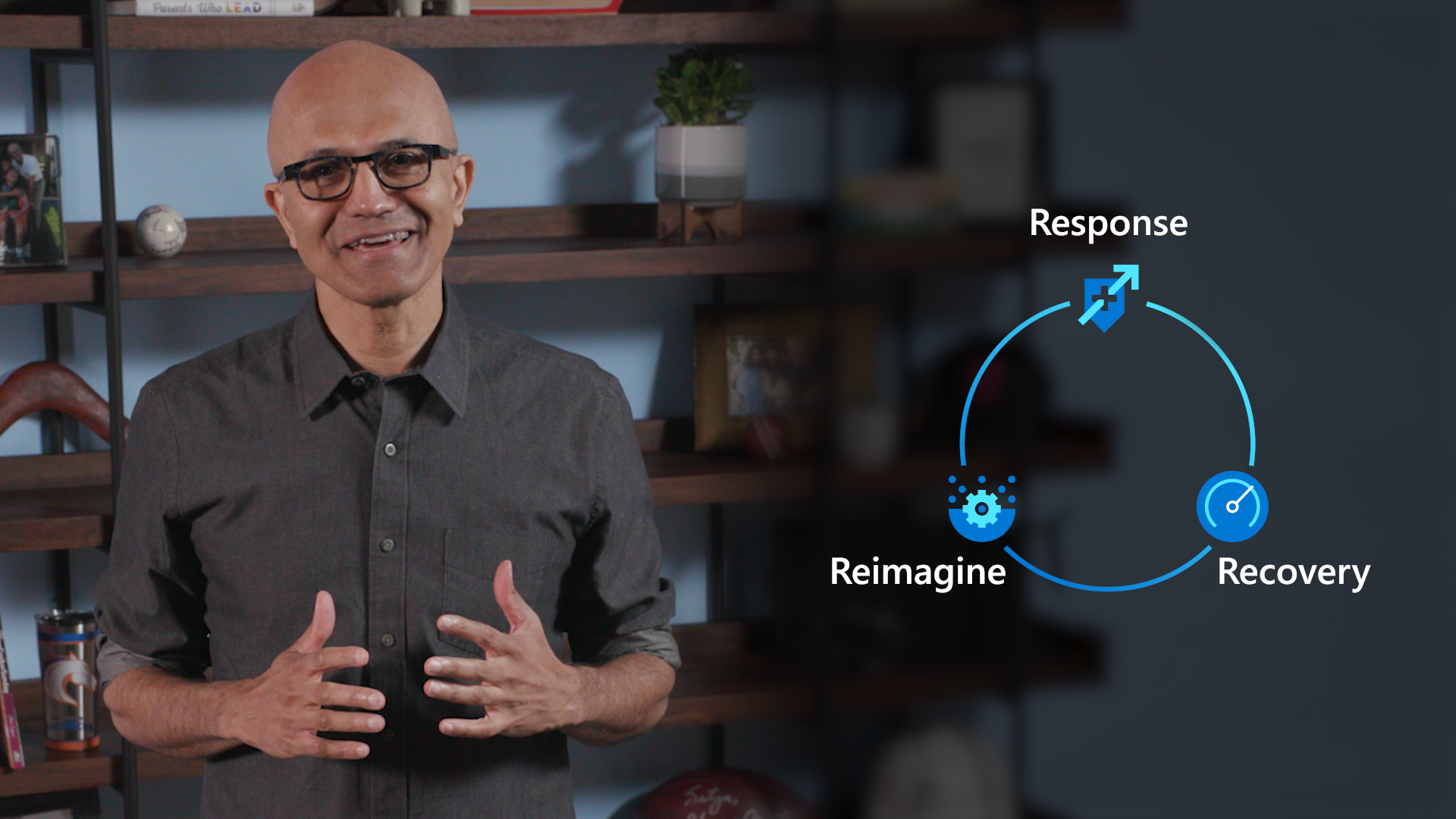 New capabilities and enhancements to Azure 
Microsoft unveiled several new advancements to help shift customer workloads to Azure. Among the new products and services, are next generation of Azure Stack HCI, Azure Migrate features and Azure Lighthouse security enhancements. We've been advancing our expertise in Azure along with its ongoing evolution and are now looking forward to utilizing:
Azure Stack HCI helps us integrate our customers' infrastructure, from the data center to Azure much easier and faster. The newest version of Azure Stack HCI, a native and fully integrated Azure service now in public preview, includes security, performance, and hybrid improvements. It brings new capabilities to customers' data centers while enabling them to leverage existing skills and investments.
Azure Migrate 
The new Azure Migrate capabilities enables customers to respond to rapidly changing conditions in record time by conducting richer data center assessments, enabling server migrations and adding modernization for containerizing applications. Azure disks and networking enhancements also have been added to meet requirements for some critical workloads.
Azure Lighthouse 
Initially announced during Microsoft Inspire in 2019, Azure Lighthouse represents a way for MSPs to manage Microsoft Azure tenants for many customers using technology that provides visibility and control to both the partner and the customer. Now it brings multi-factor authentication and Privileged Identity Management support, which are direct results of customer feedback.
New Power Platform solutions 
The Power Platform helps bring employees back to the workplace safely by enabling customers with Location Readiness, Employee Health and Safety Management, Workplace Care Management and Location Management tools, so they can continually monitor conditions and respond where needed. The embedded Power Apps studio will allow us to build an app with custom forms, tables, and actions, which can then be reviewed and published. Users will also be able to create and edit custom chatbots with the embedded Power Virtual Agents studio and then deploy those bots to their teams. Also, Teams users will be able to find Power Platform solutions in the Teams app store and install them with a single click.
Innovation across Dynamics 365 applications 
Microsoft introduced three new Dynamics 365 solutions – Customer Voice, Connected Store and Fraud Protection. Each is focused on making companies more flexible and resilient in the future.
Microsoft Dynamics 365 Customer Voice allows companies to receive and integrate feedback from their customers in real-time and in one place, enabling them to recognize the exact moments in which they need to act. Customer Voice has ready-to-use templates and many options for integration with various tools such as Power BI and Power Apps.
The specialized retail application Microsoft Dynamics 365 Connected Store will help companies to operate safely and according to regulations – for example, one of the features will be tracking the number of people in the store to create conditions for distance and safe shopping.
For its part, Microsoft Dynamics 365 Fraud Protection will help retail companies and public companies protect themselves and their customers from online fraud and abuse. This will be done through various ways of blocking suspicious activity, as well as easy identification of abuses without the need for manual inspection.
solutions for a secure & collaborative workplace


Microsoft Teams 
One of the biggest changes in the Microsoft ecosystem since last year's Build developer conference is the emergence of Teams as a major force and focus. New enhancements to the Power Platform experience within Teams makes Teams an even more powerful platform for collaboration and business process. Microsoft Dataflex, a relational database now built into Teams at no further expense enables customers to create, deploy and manage apps and chatbots with Power Apps and Power Virtual Agent without the need to leave Teams. This new functionality will enable business users to rapidly respond to changing business needs and create custom solutions within the app they use every day to get work done.
Microsoft 365 
New public preview of Microsoft Endpoint Data Loss Prevention in Microsoft 365 helps customers identify and protect information on endpoints. Because it's built into Windows 10, Office Apps, and Microsoft Edge, no agent is required, and it can be deployed quickly. It is also integrated with existing data loss prevention in Microsoft Teams, Exchange and SharePoint, helping customers meet compliance requirements across Microsoft 365.
Summing up
Microsoft is focusing on solutions that address key business areas impacting organizations most in the current economic situation. Enabling remote work, business continuity, security and cloud migrations – critical for all types of businesses looking to not only make it through this uncertain time but also grow. Utilizing the latest technology would probably be the biggest differentiation for companies. For example, the question should no longer be about whether to make the move to the cloud but rather how fast your company can get there.
As a Gold Microsoft Partner, we have been continuously advancing our expertise to help companies worldwide make most of the Microsoft technologies. Learn more about Microsoft technology capabilities and custom .NET development services.